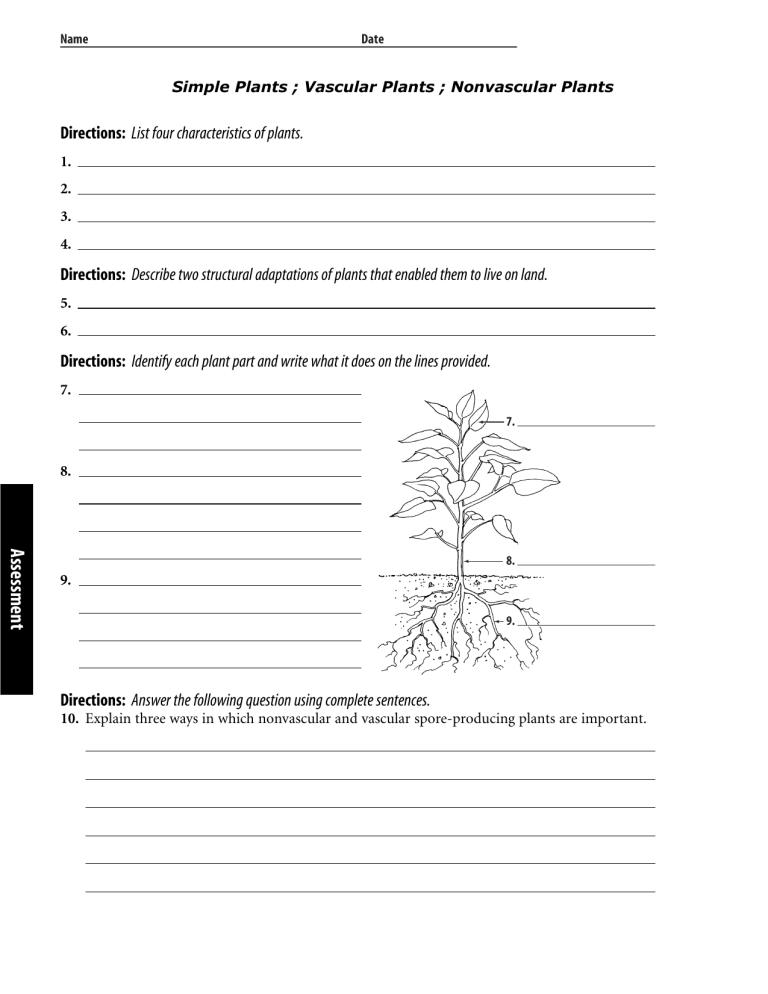 Name
Date
Class
Chapter Review (continued)
Simple Plants ; Vascular Plants ; Nonvascular Plants
Part B. Concept Review
Directions: List four characteristics of plants.
1.
2.
3.
4.
Directions: Describe two structural adaptations of plants that enabled them to live on land.
5.
6.
Directions: Identify each plant part and write what it does on the lines provided.
7.
7.
Assessment
8.
9.
9.
Directions: Answer the following question using complete sentences.
10. Explain three ways in which nonvascular and vascular spore-producing plants are important.
34 Plants
Copyright © Glencoe/McGraw-Hill, a division of the McGraw-Hill Companies, Inc.
8.