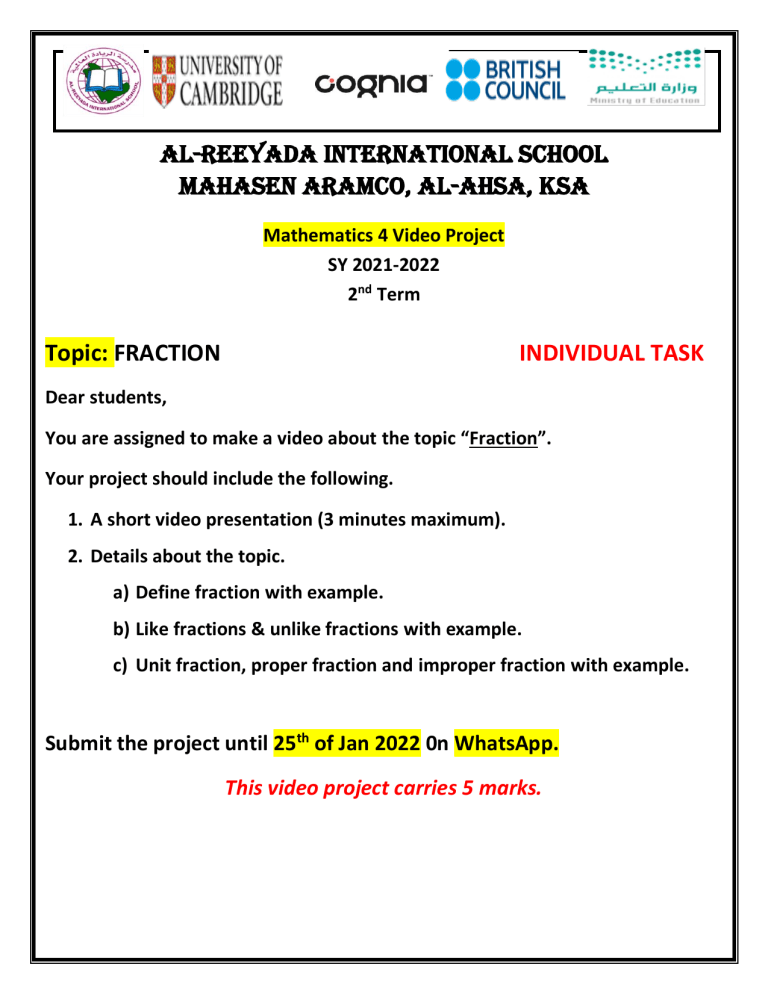 AL-REEYADA INTERNATIONAL SCHOOL
MAHASEN ARAMCO, AL-AHSA, KSA
Mathematics 4 Video Project
SY 2021-2022
2nd Term
Topic: FRACTION
INDIVIDUAL TASK
Dear students,
You are assigned to make a video about the topic "Fraction".
Your project should include the following.
1. A short video presentation (3 minutes maximum).
2. Details about the topic.
a) Define fraction with example.
b) Like fractions & unlike fractions with example.
c) Unit fraction, proper fraction and improper fraction with example.
Submit the project until 25th of Jan 2022 0n WhatsApp.
This video project carries 5 marks.