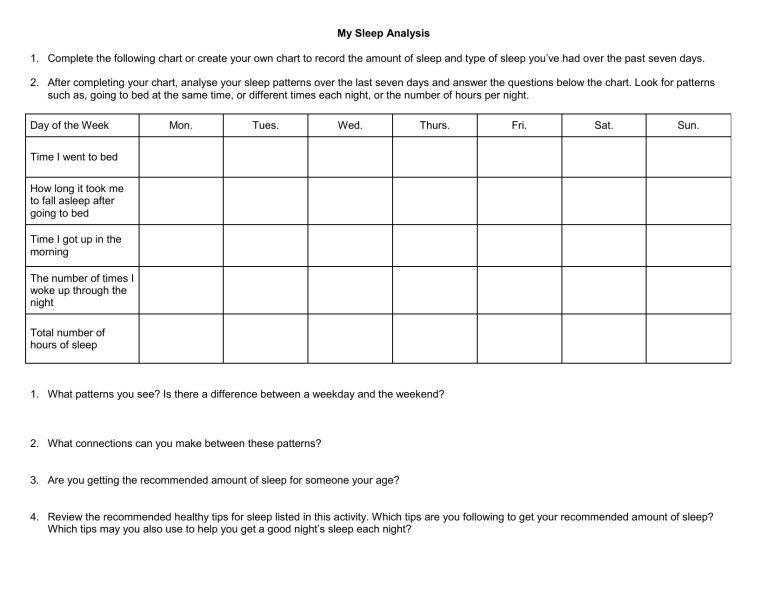 My Sleep Analysis
1. Complete the following chart or create your own chart to record the amount of sleep and type of sleep you've had over the past seven days.
2. After completing your chart, analyse your sleep patterns over the last seven days and answer the questions below the chart. Look for patterns
such as, going to bed at the same time, or different times each night, or the number of hours per night.
Day of the Week
Mon.
Tues.
Wed.
Thurs.
Fri.
Sat.
Sun.
Time I went to bed
How long it took me
to fall asleep after
going to bed
Time I got up in the
morning
The number of times I
woke up through the
night
Total number of
hours of sleep
1. What patterns you see? Is there a difference between a weekday and the weekend?
2. What connections can you make between these patterns?
3. Are you getting the recommended amount of sleep for someone your age?
4. Review the recommended healthy tips for sleep listed in this activity. Which tips are you following to get your recommended amount of sleep?
Which tips may you also use to help you get a good night's sleep each night?