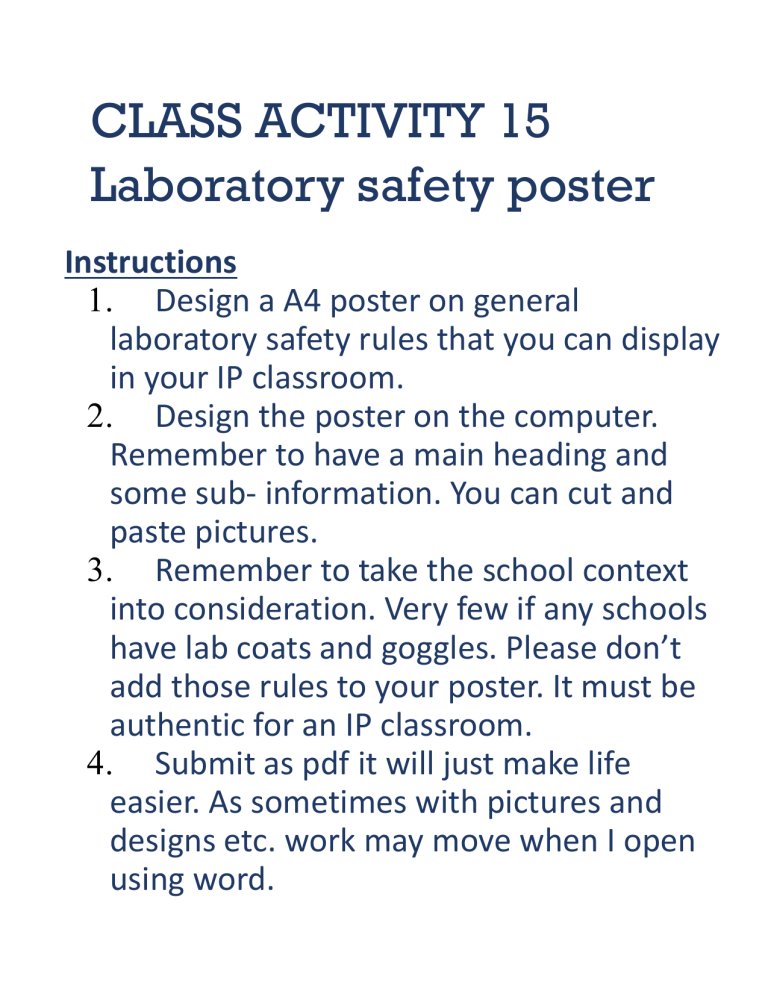 CLASS ACTIVITY 15
Laboratory safety poster
Instructions
1. Design a A4 poster on general
laboratory safety rules that you can display
in your IP classroom.
2. Design the poster on the computer.
Remember to have a main heading and
some sub- information. You can cut and
paste pictures.
3. Remember to take the school context
into consideration. Very few if any schools
have lab coats and goggles. Please don't
add those rules to your poster. It must be
authentic for an IP classroom.
4. Submit as pdf it will just make life
easier. As sometimes with pictures and
designs etc. work may move when I open
using word.