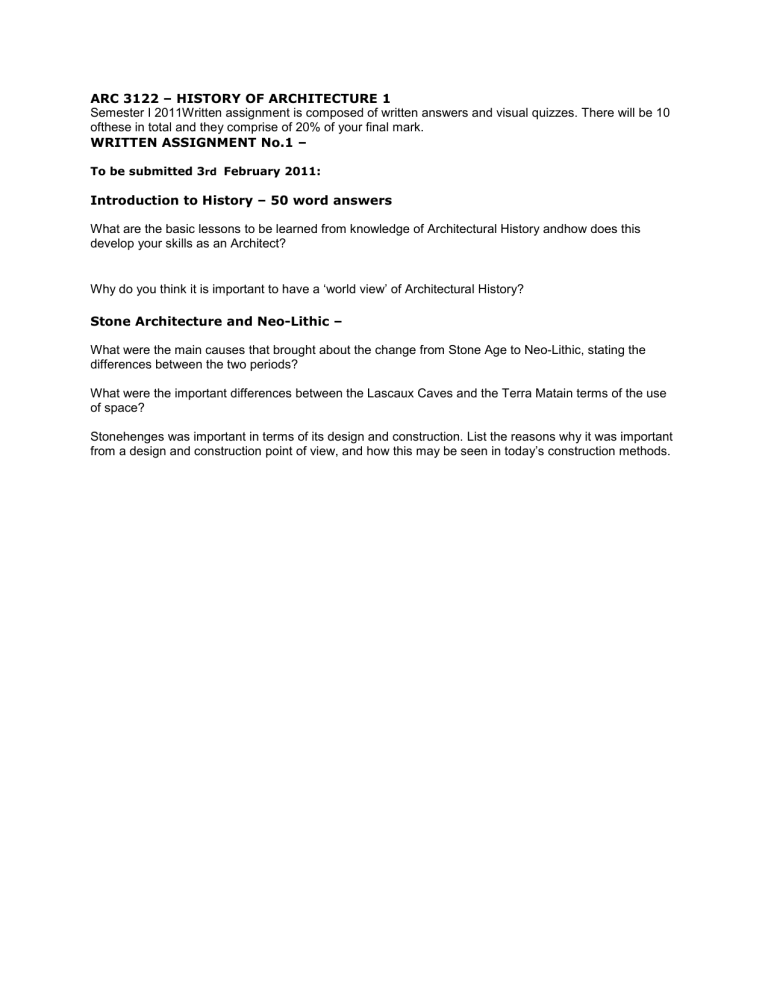 ARC 3122 – HISTORY OF ARCHITECTURE 1
Semester I 2011Written assignment is composed of written answers and visual quizzes. There will be 10
ofthese in total and they comprise of 20% of your final mark.
WRITTEN ASSIGNMENT No.1 –
To be submitted 3rd February 2011:
Introduction to History – 50 word answers
What are the basic lessons to be learned from knowledge of Architectural History andhow does this
develop your skills as an Architect?
Why do you think it is important to have a 'world view' of Architectural History?
Stone Architecture and Neo-Lithic –
What were the main causes that brought about the change from Stone Age to Neo-Lithic, stating the
differences between the two periods?
What were the important differences between the Lascaux Caves and the Terra Matain terms of the use
of space?
Stonehenges was important in terms of its design and construction. List the reasons why it was important
from a design and construction point of view, and how this may be seen in today's construction methods.