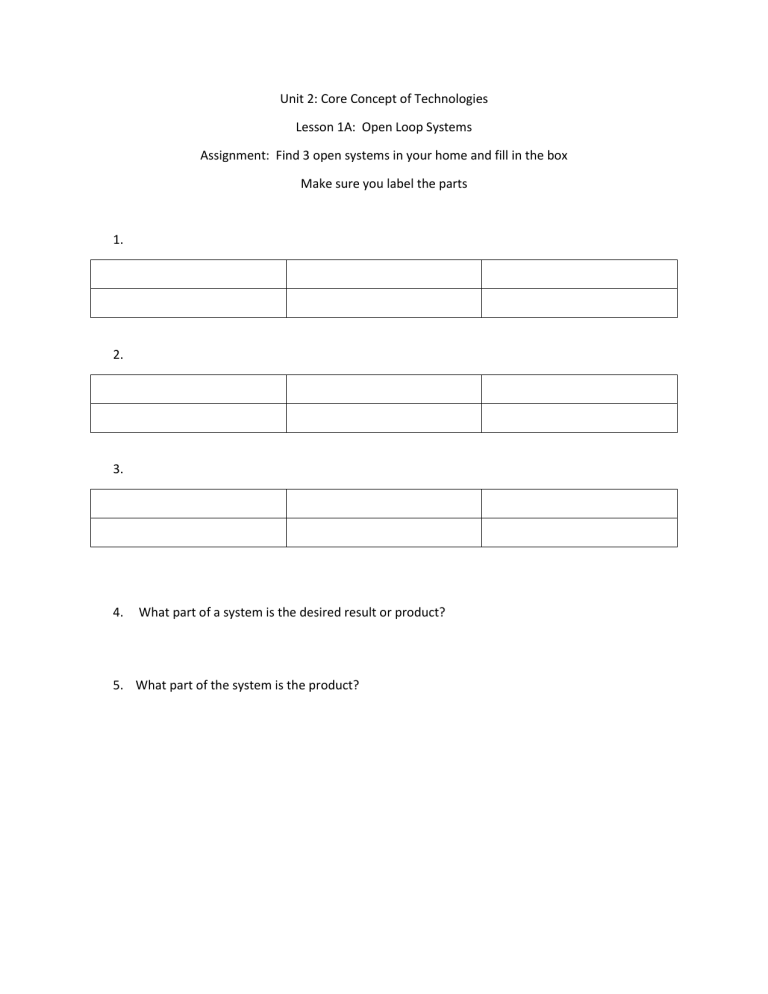 Unit 2: Core Concept of Technologies
Lesson 1A: Open Loop Systems
Assignment: Find 3 open systems in your home and fill in the box
Make sure you label the parts
1.
2.
3.
4.
What part of a system is the desired result or product?
5. What part of the system is the product?