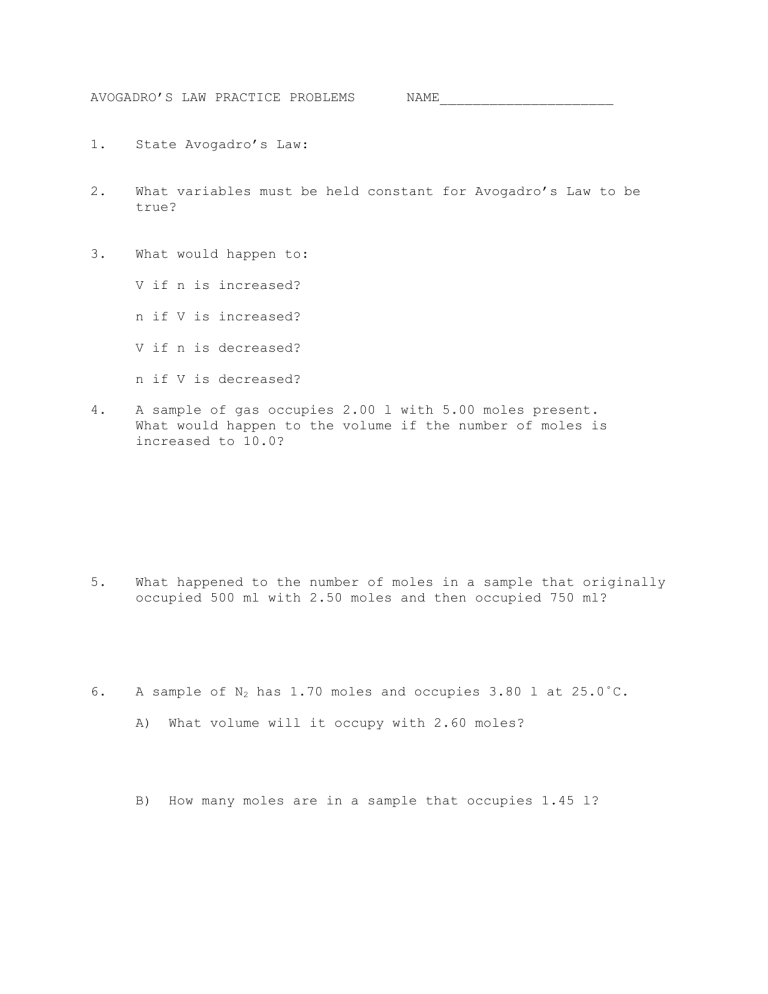 AVOGADRO'S LAW PRACTICE PROBLEMS
NAME_____________________
1.
State Avogadro's Law:
2.
What variables must be held constant for Avogadro's Law to be
true?
3.
What would happen to:
V if n is increased?
n if V is increased?
V if n is decreased?
n if V is decreased?
4.
A sample of gas occupies 2.00 l with 5.00 moles present.
What would happen to the volume if the number of moles is
increased to 10.0?
5.
What happened to the number of moles in a sample that originally
occupied 500 ml with 2.50 moles and then occupied 750 ml?
6.
A sample of N2 has 1.70 moles and occupies 3.80 l at 25.0˚C.
A)
What volume will it occupy with 2.60 moles?
B)
How many moles are in a sample that occupies 1.45 l?