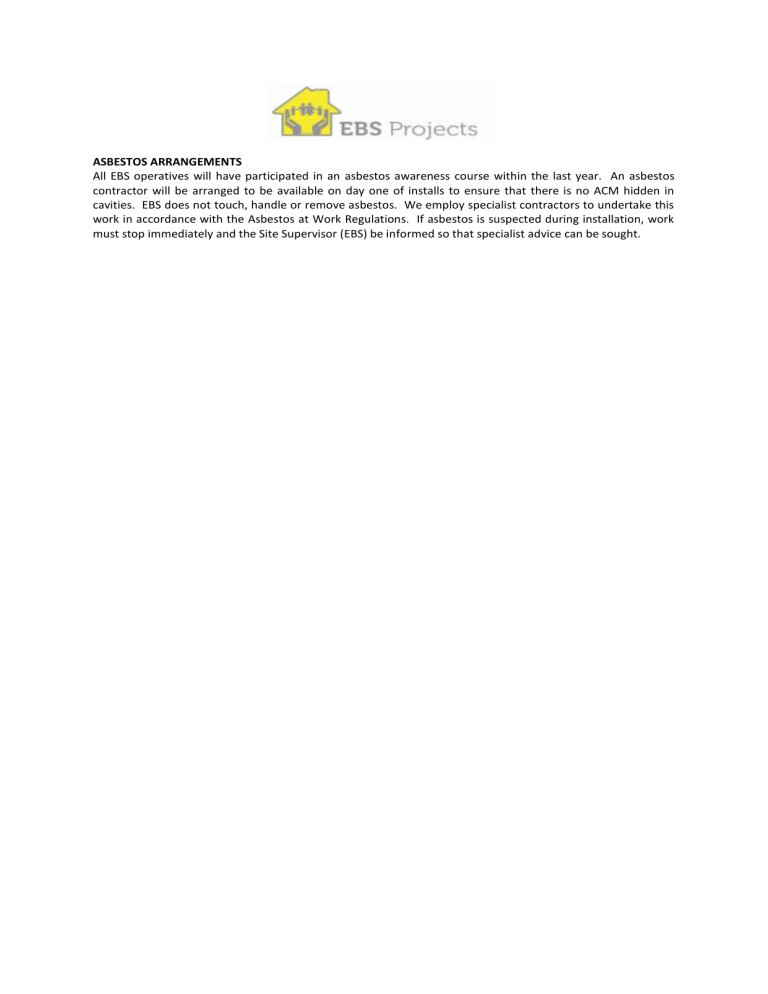 ASBESTOS ARRANGEMENTS
All EBS operatives will have participated in an asbestos awareness course within the last year. An asbestos
contractor will be arranged to be available on day one of installs to ensure that there is no ACM hidden in
cavities. EBS does not touch, handle or remove asbestos. We employ specialist contractors to undertake this
work in accordance with the Asbestos at Work Regulations. If asbestos is suspected during installation, work
must stop immediately and the Site Supervisor (EBS) be informed so that specialist advice can be sought.