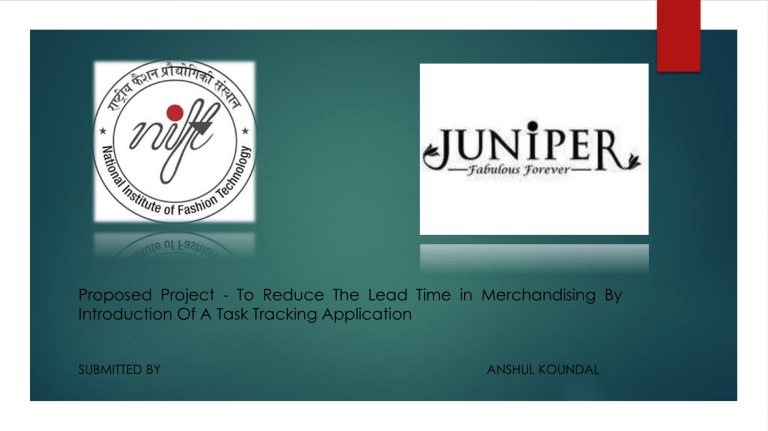 Proposed Project - To Reduce The Lead Time in Merchandising By
Introduction Of A Task Tracking Application
SUBMITTED BY
ANSHUL KOUNDAL
About the Brand
The Brand is an ethnic and fusion wear brand for contemporary women with a traditional
twist. Grown out of India's leading garment manufacturing company.
Aman Exports International, is a vertically integrated company based in Jaipur, the
manufacturing hub of Rajasthan. This gives it an upper hand in providing the best quality
products at the best prices.
MISSION: To provide the latest style and offer fashionable contemporary ethnic wear by
focusing on trendy silhouettes with traditional and heritage feel resulting in an elegant look.