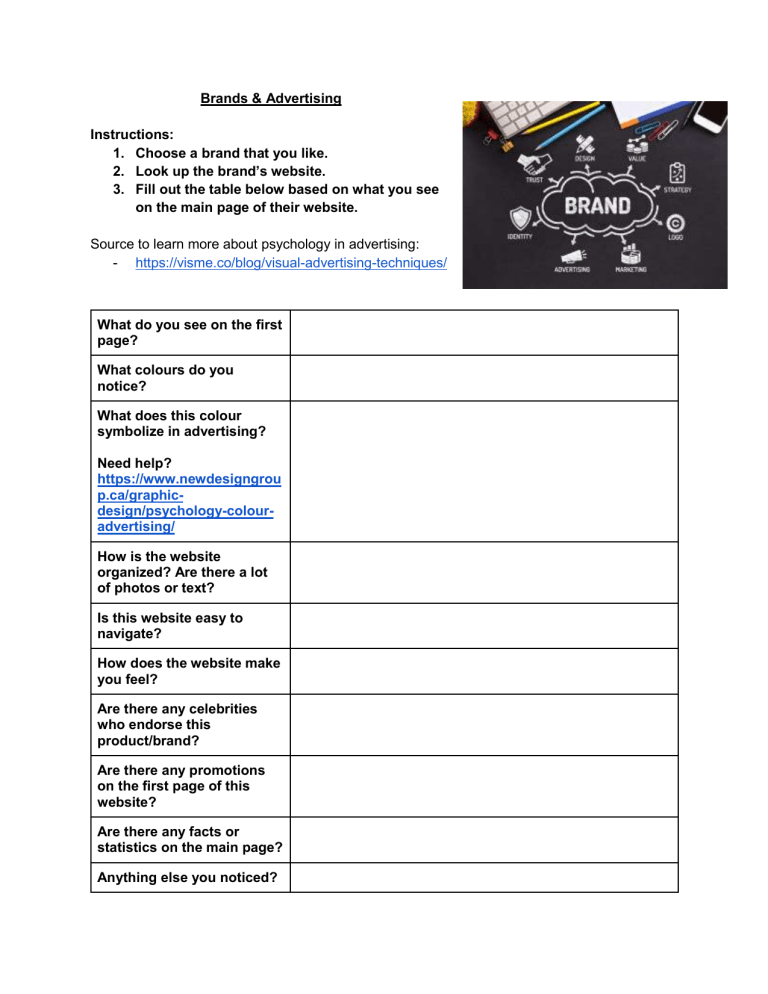 Brands & Advertising
Instructions:
1. Choose a brand that you like.
2. Look up the brand's website.
3. Fill out the table below based on what you see
on the main page of their website.
Source to learn more about psychology in advertising:
- https://visme.co/blog/visual-advertising-techniques/
What do you see on the first
page?
What colours do you
notice?
What does this colour
symbolize in advertising?
Need help?
https://www.newdesigngrou
p.ca/graphicdesign/psychology-colouradvertising/
How is the website
organized? Are there a lot
of photos or text?
Is this website easy to
navigate?
How does the website make
you feel?
Are there any celebrities
who endorse this
product/brand?
Are there any promotions
on the first page of this
website?
Are there any facts or
statistics on the main page?
Anything else you noticed?