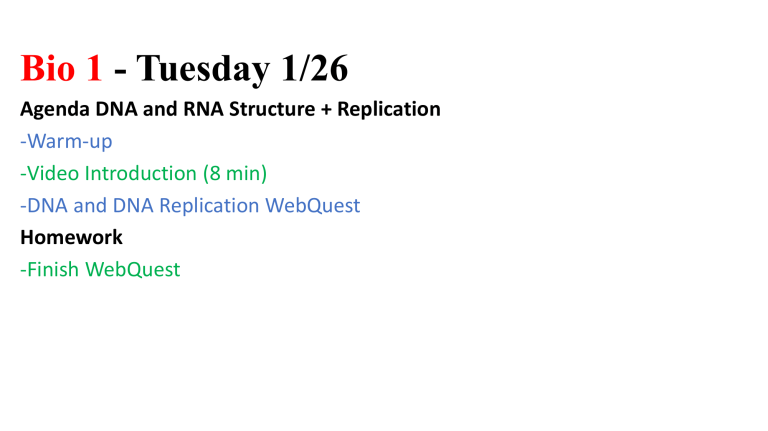 Bio 1 - Tuesday 1/26
Agenda DNA and RNA Structure + Replication
-Warm-up
-Video Introduction (8 min)
-DNA and DNA Replication WebQuest
Homework
-Finish WebQuest
1. How many ATP are made in glycolysis?
2. Where does glycolysis occur in the cell?
3. In which step is the MOST ATP made?
4. What does aerobic mean?
5. What does anaerobic mean?