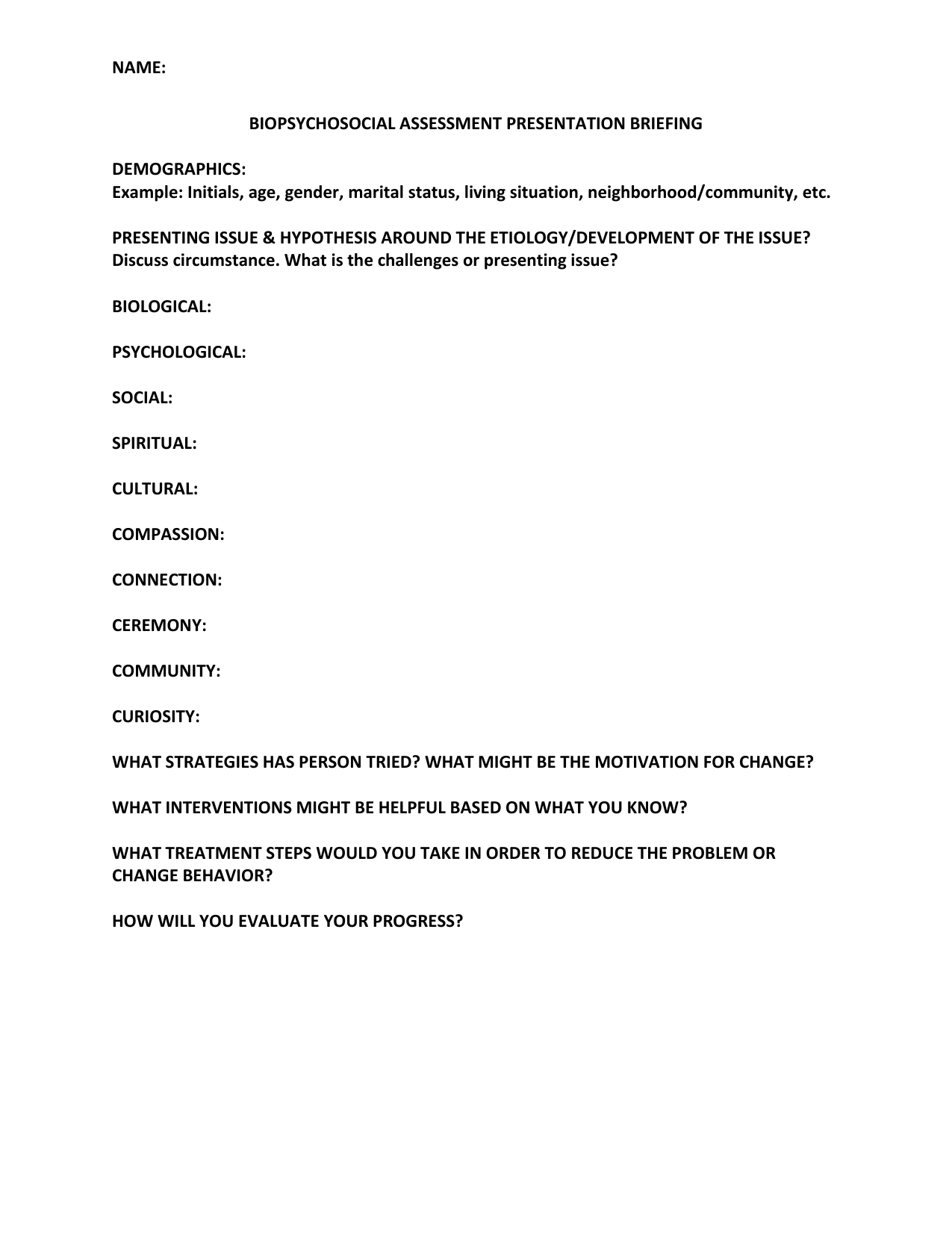 NAME:
BIOPSYCHOSOCIAL ASSESSMENT PRESENTATION BRIEFING
DEMOGRAPHICS:
Example: Initials, age, gender, marital status, living situation, neighborhood/community, etc.
PRESENTING ISSUE & HYPOTHESIS AROUND THE ETIOLOGY/DEVELOPMENT OF THE ISSUE?
Discuss circumstance. What is the challenges or presenting issue?
BIOLOGICAL:
PSYCHOLOGICAL:
SOCIAL:
SPIRITUAL:
CULTURAL:
COMPASSION:
CONNECTION:
CEREMONY:
COMMUNITY:
CURIOSITY:
WHAT STRATEGIES HAS PERSON TRIED? WHAT MIGHT BE THE MOTIVATION FOR CHANGE?
WHAT INTERVENTIONS MIGHT BE HELPFUL BASED ON WHAT YOU KNOW?
WHAT TREATMENT STEPS WOULD YOU TAKE IN ORDER TO REDUCE THE PROBLEM OR
CHANGE BEHAVIOR?
HOW WILL YOU EVALUATE YOUR PROGRESS?