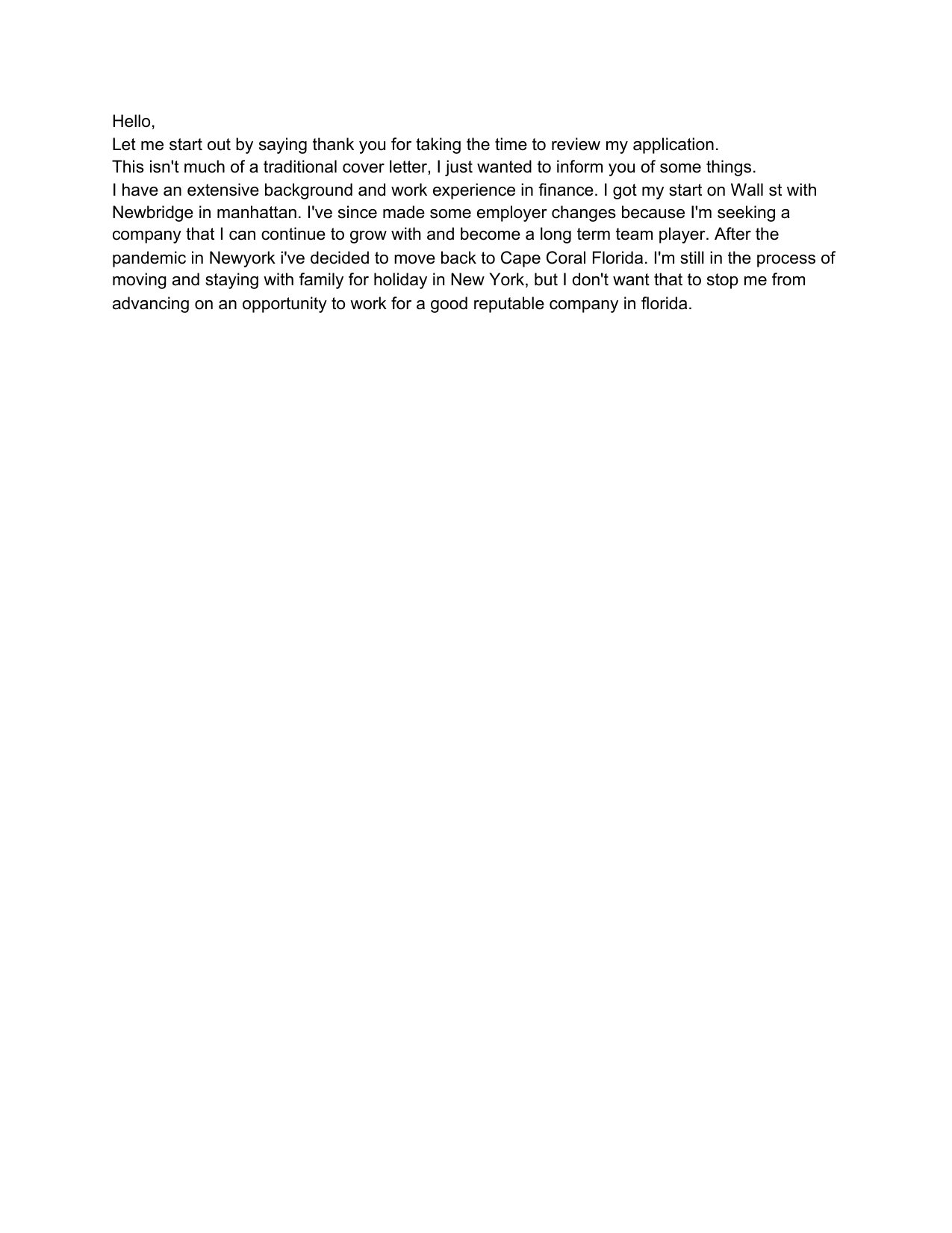 Hello,
Let me start out by saying thank you for taking the time to review my application.
This isn't much of a traditional cover letter, I just wanted to inform you of some things.
I have an extensive background and work experience in finance. I got my start on Wall st with
Newbridge in manhattan. I've since made some employer changes because I'm seeking a
company that I can continue to grow with and become a long term team player. After the
pandemic in Newyork i've decided to move back to Cape Coral Florida. I'm still in the process of
moving and staying with family for holiday in New York, but I don't want that to stop me from
advancing on an opportunity to work for a good reputable company in florida.