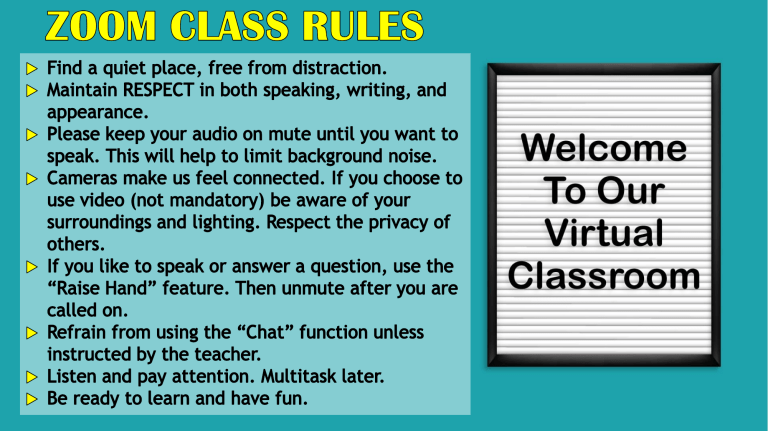 Do you already ride a jeep or a bus? Do you pay even if the driver
does not notice you have not paid your fare? How does it feel
when you deliberately do not pay your fare? Why do you think
people pay their fare even if they can pretend to have paid
already? How do people react toward a person who does not pay
his or her fare? What values in our society influence the way we
deal with these situations? What institutions do you think are
responsible for making us feel the way we do?
LESSON 2
Defining Culture
and Society
from the
Perspectives of
Anthropology
and Sociology
TOPIC 1
THE INTERPRETIVE
DYNAMICS OF SOCIETY
OBJECTIVES
• Identify and explain the concept of society and its
nature/characteristics;
• Analyze the facticity of society which can be liken to the
characteristic of a deity;
• Differentiate the two types of institutions that reproduce the
condition of social life;
• Illustrate the application of three major sociological
perspectives in understanding and analyzing society, and;
• Describe the construction of society through the hidden
rules of society.
WHAT DO WE MEAN WHEN WE SAY
SOCIETY
 In simple terms, it refers to a group of
people sharing a common culture.
 It may also defined as an organized
group or groups of people who generally
share a common territory, language and
culture, and who act together for
collective survival and well-being.
Its Nature:
1.
2.
3.
4.
5.
6.
7.
8.
Society consists of people.
Mutual Awareness and mutual interaction
Society depends on likeness.
Society rests on differences too.
Cooperation and division of labor
Society functions interdependently too.
Society is dynamic.
Social Control
To better understand the facticity of society,
we can liken it to a deity or GOD…
Society is …
ALL-POWERFUL
It agents control and
runs the machinery
of social control.
Society is …
ALL-KNOWING
Its library keeps all
possible knowledge
and collects the
people who form it.
Society is …
EVERYWHERE
Its spies are
scattered in the four
corners of the land.
IN OTHER WORDS, WE CAN'T
ESCAPE FROM OUR SOCIETY…
How Societies Persist?
The problem of explaining how societies manage to exist over
a long period of time is called reproduction by the French
philosopher and sociologist, Louis Althusser. No society
can endure over time if it does not support its very
own reproduction. To do this, all societies require the
creation of institutions to perpetuate the existence of society.
There are two types of institutions that reproduce the
condition of social life, namely, the ideological state
apparatuses and repressive state apparatuses.
•Ideological state apparatuses are
institutions that are created and used by
society to mold its members to share the
same values and beliefs that a typical
member of that society possesses.
•Repressive state apparatuses – refer to
those coercive institutions that use physical
force to make members conform to the laws
and norms of society. E.g. courts, police…
WHAT MAKES
SOCIETY
POSSIBLE?
INTRODUCTION
Sociologists view society in different ways. Some see the world
basically as a stable and ongoing entity. They are impressed with
the endurance of the family, organized religion, and other social
institutions. Other sociologists see society as composed of many
groups in conflict, competing for scarce resources. To still other
sociologists, the most fascinating aspects of the social world are
the everyday, routine interactions among individuals that we
sometimes take for granted. These three views, the ones most
widely used by sociologists, are the functionalist, conflict, and
interactionist perspectives. Together, these approaches will
provide an introductory look at the discipline.
FUNCTIONALIST PERSPECTIVE: A CONTEXT
• The functionalist perspective views society like a living organism in
which each part contributes to its overall survival. This perspective
was developed primarily by Talcott Parsons (1902-1979), a sociologist
at Harvard University. According to this view, any aspect of society
which persists over time does so because it serves some purpose
and in some way contributes to its livelihood. Even something such
as crime or poverty may persist so long as it serves some purpose or
"function." For Functionalists, the parts of the society normally work
together toward a common goal. Given this, it is permissible to have
social classes and poverty in society, that is, it is acceptable to have
the society divided into 2 – the rich and poor social classes, as the
poor social class will do or perform the menial works for rich social
class in society.
Definition:
•Structural Functionalism
is the perspective which describes the society
as a social system that has a social structure of
its own, made up of different parts which are
interconnected which works together in harmony
to achieve balance or social equilibrium.
RELIGION
EDUCATION
ECONOMY
SOCIAL
INSTITUTIONS
FAMILY
GOVERNMENT
OUR SOCIETY IS LIKE THIS!!!
Definition:
•Conflict Theory
sees
society as an ARENA. It states that society is
composed of different groups with their own
interest to protect and each group is
competing for power and resources.
Definition:
•Symbolic-Interactionism
emphasizes that human behaviour is
influenced by definitions and meanings that
are created and maintained through symbolic
interaction with others.
Invisible Hand of Society
Rules:
•Are essential in the everyday conduct of the
member of the society.
•It becomes the arbiter of disagreements and
people's respect for rules gives them this
organizing power over human actions over time.
•However, NOT ALL RULES are visible, that is ,
written and understood by all.
GENERALIZATION:
1. What is society? What are its nature/
characteristics?
2. How does society liken to the characteristics of a
deity (God)?
3. How does societies persist? What are the
institutions support its reproduction?
4. What makes society possible based on three major
sociological perspectives?
5. How does hidden rules shape society?
ANY
QUESTIONS?
FORMATIVE QUIZ
Do Activity 2: True or False in
your Aralinks-CLE
REFERENCES:
• Contreras, A. P. Ph. D. et al (2016).
Understanding Culture, Society, & Politics. The
Phoenix Publishing House, Inc.
• Lanuza, G. M. & Raymundo, S. S. (2016).
Understanding Culture, Society, & Politics. Rex
Book Store, Inc.