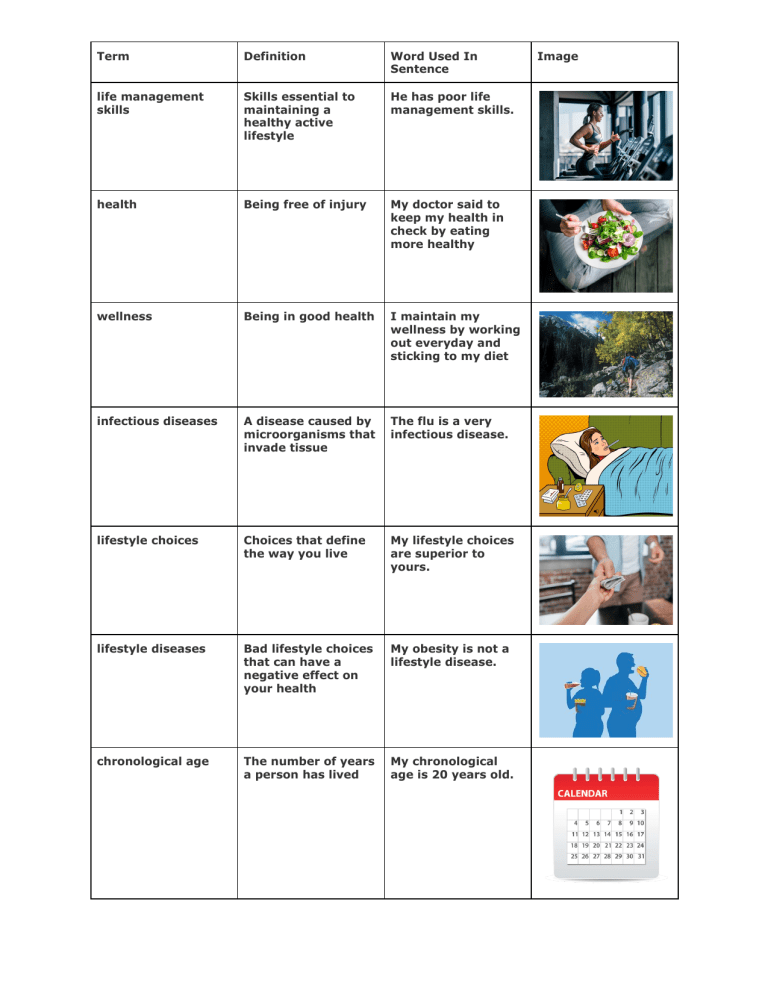 Term
Definition
Word Used In
Sentence
life management
skills
Skills essential to
maintaining a
healthy active
lifestyle
He has poor life
management skills.
health
Being free of injury
My doctor said to
keep my health in
check by eating
more healthy
wellness
Being in good health
I maintain my
wellness by working
out everyday and
sticking to my diet
infectious diseases
A disease caused by
microorganisms that
invade tissue
The flu is a very
infectious disease.
lifestyle choices
Choices that define
the way you live
My lifestyle choices
are superior to
yours.
lifestyle diseases
B​ad lifestyle choices
that can have a
negative effect on
your health
My obesity is not a
lifestyle disease.
chronological age
The number of years
a person has lived
My chronological
age is 20 years old.
Image
physiological age
The state of your
body relative to the
standard state of a
body the same age
My chronological
age is 20 years old
but im just as
healthy as a 16 year
old.
centenarians
A person whos
chronological age is
100 or greater
My grandma just
became a
centenarian!