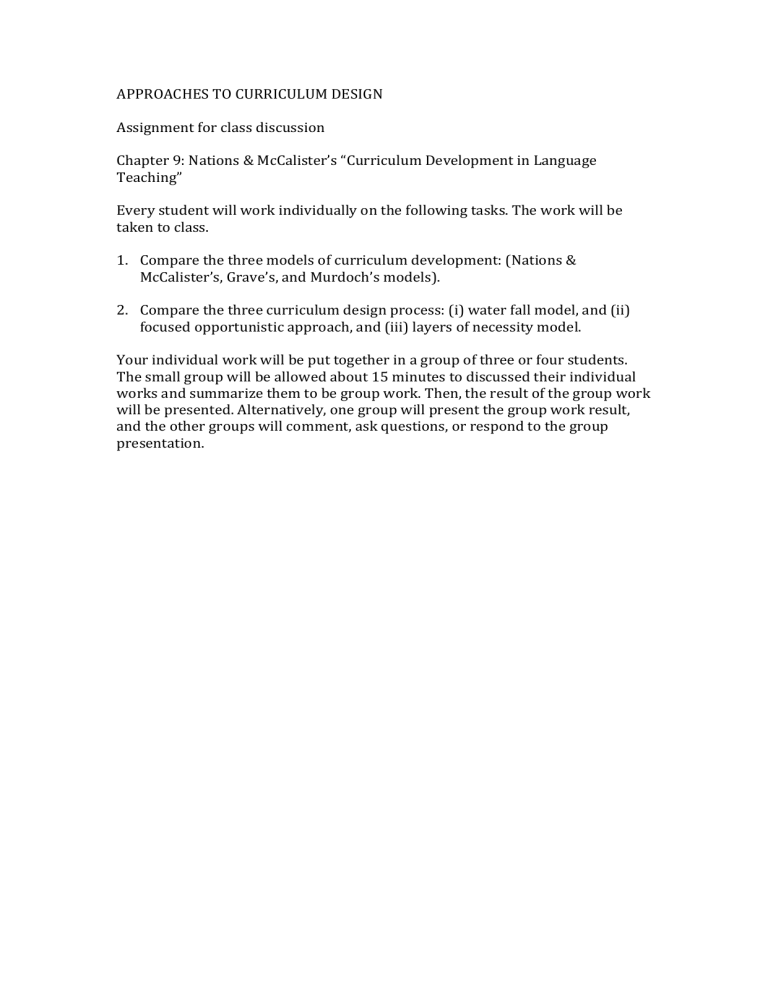 APPROACHES TO CURRICULUM DESIGN
Assignment for class discussion
Chapter 9: Nations & McCalister's "Curriculum Development in Language
Teaching"
Every student will work individually on the following tasks. The work will be
taken to class.
1. Compare the three models of curriculum development: (Nations &
McCalister's, Grave's, and Murdoch's models).
2. Compare the three curriculum design process: (i) water fall model, and (ii)
focused opportunistic approach, and (iii) layers of necessity model.
Your individual work will be put together in a group of three or four students.
The small group will be allowed about 15 minutes to discussed their individual
works and summarize them to be group work. Then, the result of the group work
will be presented. Alternatively, one group will present the group work result,
and the other groups will comment, ask questions, or respond to the group
presentation.