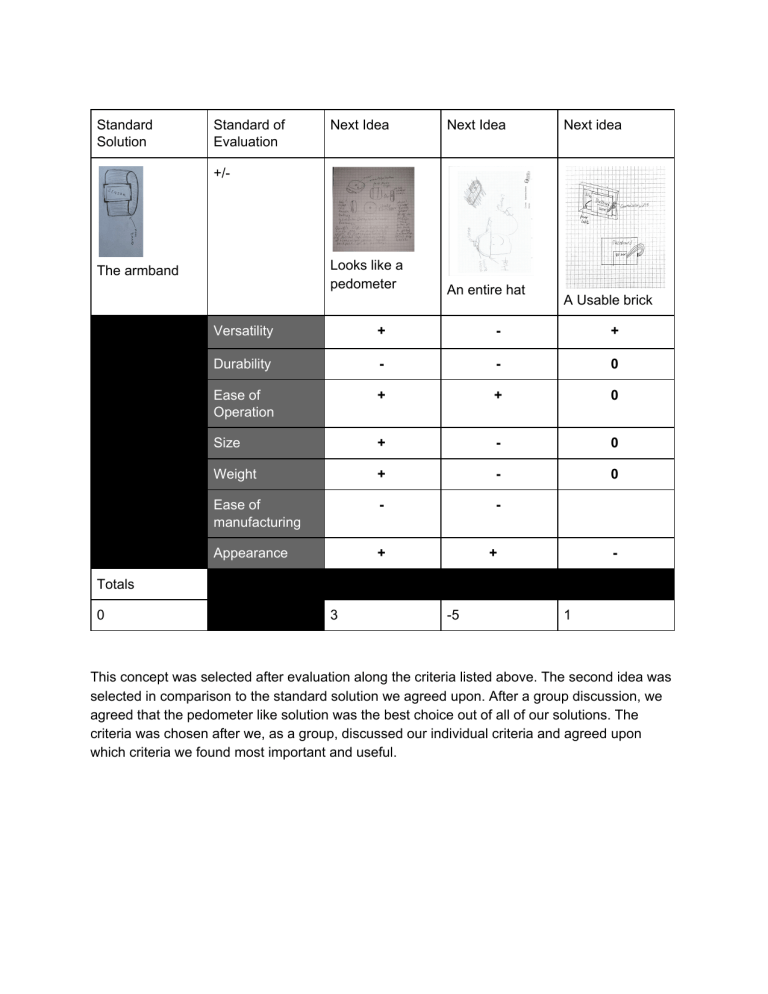 Standard
Solution
Standard of
Evaluation
Next Idea
Next Idea
Looks like a
pedometer
An entire hat
Next idea
+/-
The armband
Totals
0
A Usable brick
Versatility
+
-
+
Durability
-
-
0
Ease of
Operation
+
+
0
Size
+
-
0
Weight
+
-
0
Ease of
manufacturing
-
-
Appearance
+
+
-
___________
3
-5
1
This concept was selected after evaluation along the criteria listed above. The second idea was
selected in comparison to the standard solution we agreed upon. After a group discussion, we
agreed that the pedometer like solution was the best choice out of all of our solutions. The
criteria was chosen after we, as a group, discussed our individual criteria and agreed upon
which criteria we found most important and useful.