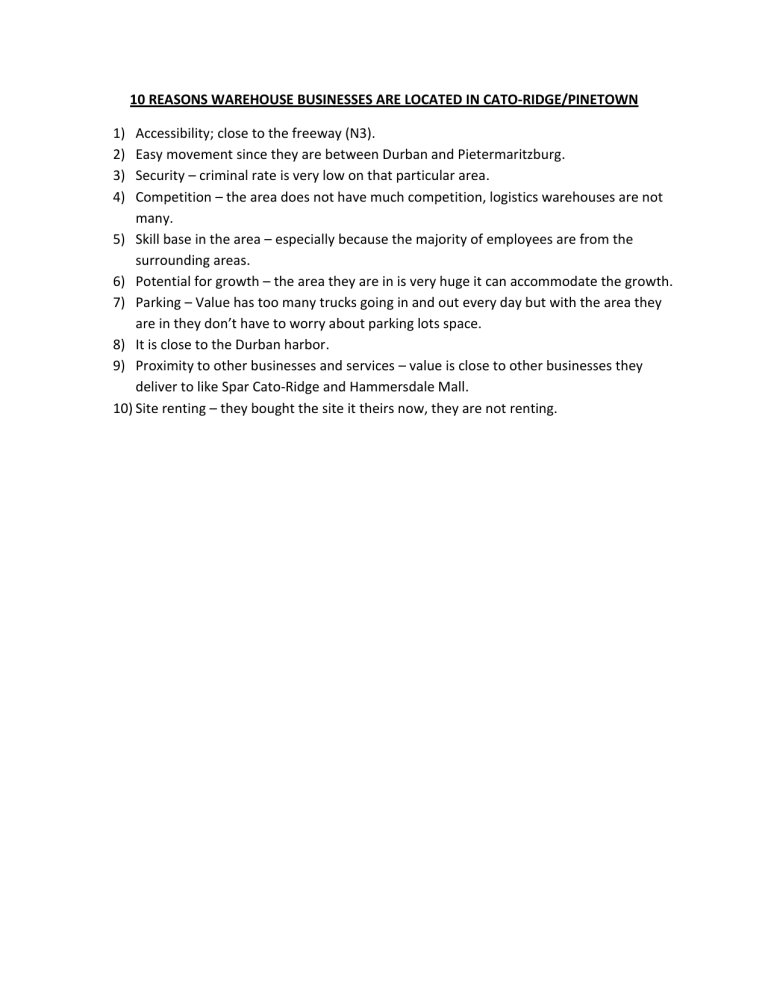 10 REASONS WAREHOUSE BUSINESSES ARE LOCATED IN CATO-RIDGE/PINETOWN
1)
2)
3)
4)
Accessibility; close to the freeway (N3).
Easy movement since they are between Durban and Pietermaritzburg.
Security – criminal rate is very low on that particular area.
Competition – the area does not have much competition, logistics warehouses are not
many.
5) Skill base in the area – especially because the majority of employees are from the
surrounding areas.
6) Potential for growth – the area they are in is very huge it can accommodate the growth.
7) Parking – Value has too many trucks going in and out every day but with the area they
are in they don't have to worry about parking lots space.
8) It is close to the Durban harbor.
9) Proximity to other businesses and services – value is close to other businesses they
deliver to like Spar Cato-Ridge and Hammersdale Mall.
10) Site renting – they bought the site it theirs now, they are not renting.