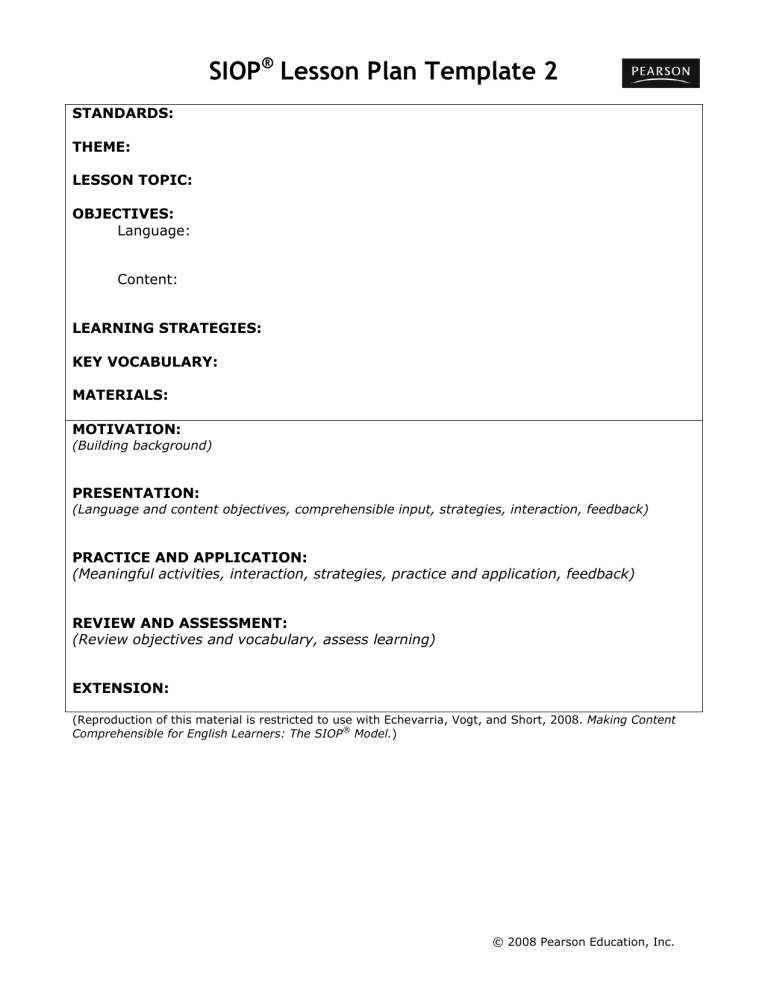 SIOP® Lesson Plan Template 2
STANDARDS:
THEME:
LESSON TOPIC:
OBJECTIVES:
Language:
Content:
LEARNING STRATEGIES:
KEY VOCABULARY:
MATERIALS:
MOTIVATION:
(Building background)
PRESENTATION:
(Language and content objectives, comprehensible input, strategies, interaction, feedback)
PRACTICE AND APPLICATION:
(Meaningful activities, interaction, strategies, practice and application, feedback)
REVIEW AND ASSESSMENT:
(Review objectives and vocabulary, assess learning)
EXTENSION:
(Reproduction of this material is restricted to use with Echevarria, Vogt, and Short, 2008. Making Content
Comprehensible for English Learners: The SIOP® Model.)
© 2008 Pearson Education, Inc.