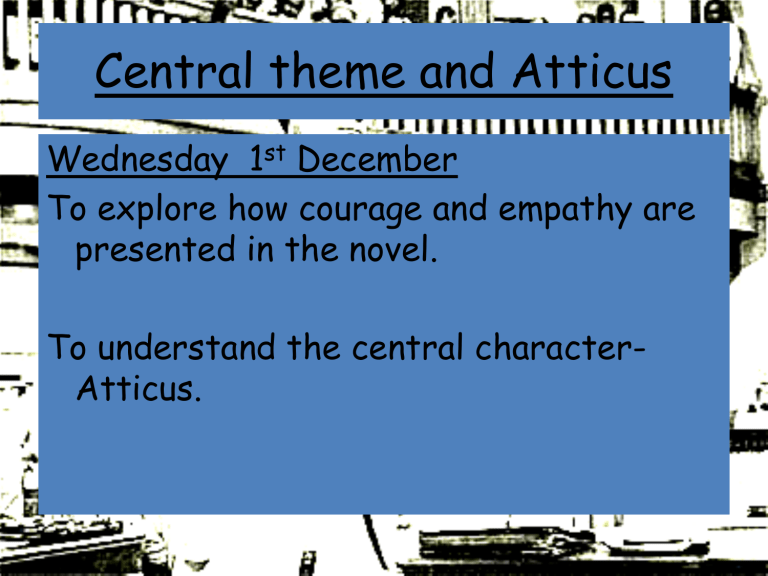 Central theme and Atticus
Wednesday 1st December
To explore how courage and empathy are
presented in the novel.
To understand the central characterAtticus.
Meaning?
Write down a
definition
of the following
words: empathy
and courage.
Courage
Explain to the people on your table why
you think that your particular character
has courage.
I think that this character has courage
because...
Courage ?
YouTube - The Little Mermaid part 8/9
Courage ?
YouTube - The Lion King Stampede
Courage ?
YouTube - Beauty and The Beast - The End
Atticus
A man of courage
and empathy?
Brainstorm as many examples as you
can that highlight Atticus' courage and empathy.
Analyse what the incident with
the rabid dog tells you about
Atticus.
Key quotations
" You never really understand a person until
you consider things from his point of view"
" Its a sin to kill a mockingbird"
" Before I can live with other folks I've got
to live with myself. The one thing that
doesn't abide by majority rule is a person's
conscience."
This suggests...