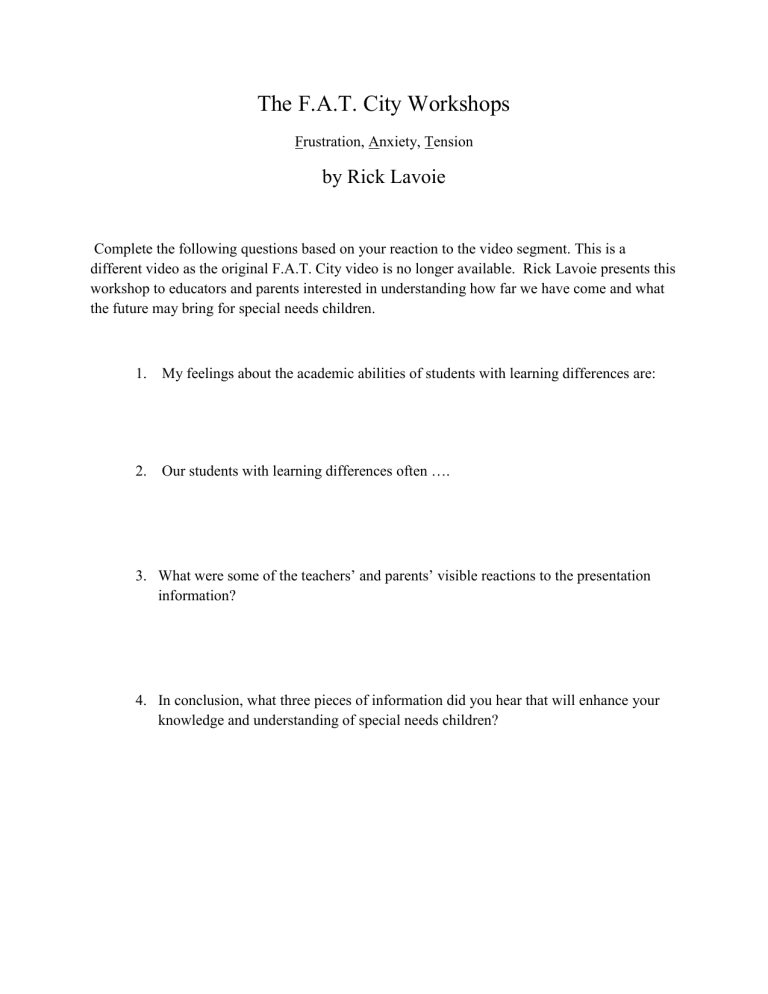 The F.A.T. City Workshops
Frustration, Anxiety, Tension
by Rick Lavoie
Complete the following questions based on your reaction to the video segment. This is a
different video as the original F.A.T. City video is no longer available. Rick Lavoie presents this
workshop to educators and parents interested in understanding how far we have come and what
the future may bring for special needs children.
1.
My feelings about the academic abilities of students with learning differences are:
2.
Our students with learning differences often ….
3. What were some of the teachers' and parents' visible reactions to the presentation
information?
4. In conclusion, what three pieces of information did you hear that will enhance your
knowledge and understanding of special needs children?