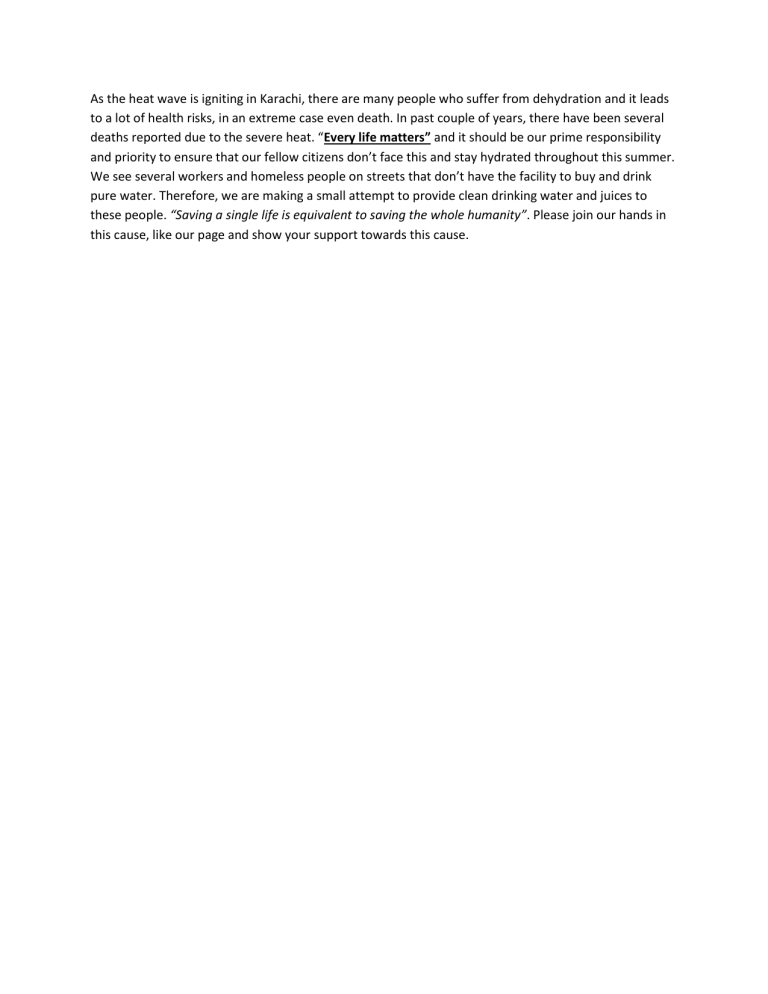 As the heat wave is igniting in Karachi, there are many people who suffer from dehydration and it leads
to a lot of health risks, in an extreme case even death. In past couple of years, there have been several
deaths reported due to the severe heat. "Every life matters" and it should be our prime responsibility
and priority to ensure that our fellow citizens don't face this and stay hydrated throughout this summer.
We see several workers and homeless people on streets that don't have the facility to buy and drink
pure water. Therefore, we are making a small attempt to provide clean drinking water and juices to
these people. "Saving a single life is equivalent to saving the whole humanity". Please join our hands in
this cause, like our page and show your support towards this cause.