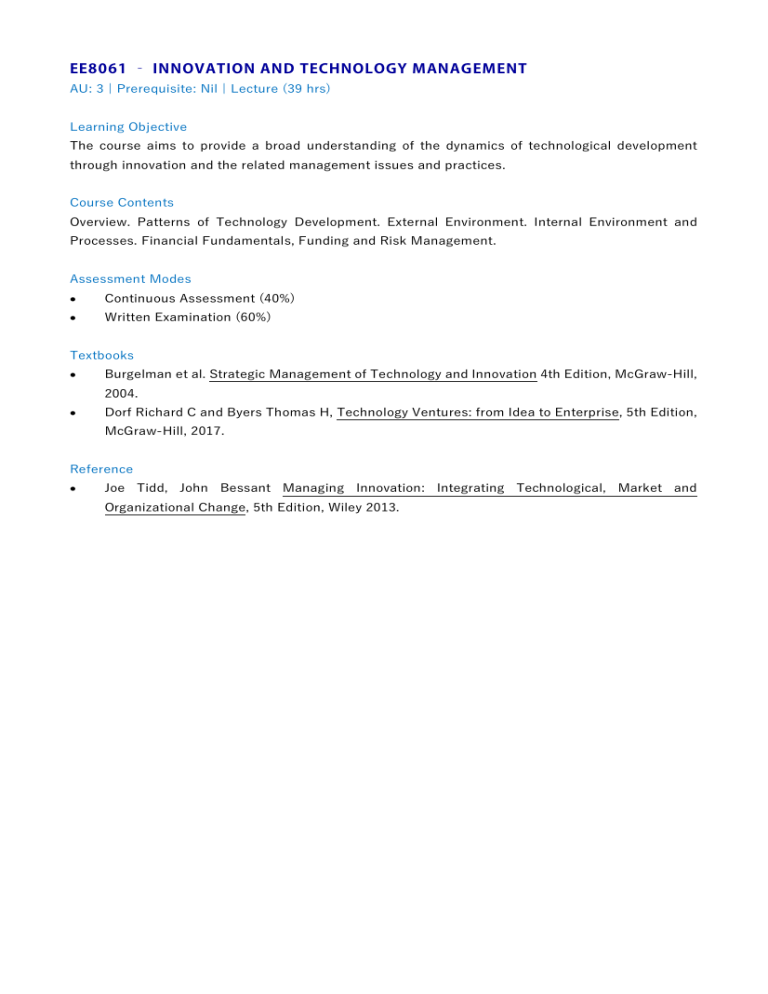 EE8061 – INNOVATION AND TECHNOLOGY MANAGEMENT
AU: 3 | Prerequisite: Nil | Lecture (39 hrs)
Learning Objective
The course aims to provide a broad understanding of the dynamics of technological development
through innovation and the related management issues and practices.
Course Contents
Overview. Patterns of Technology Development. External Environment. Internal Environment and
Processes. Financial Fundamentals, Funding and Risk Management.
Assessment Modes
•
Continuous Assessment (40%)
•
Written Examination (60%)
Textbooks
•
Burgelman et al. Strategic Management of Technology and Innovation 4th Edition, McGraw-Hill,
2004.
•
Dorf Richard C and Byers Thomas H, Technology Ventures: from Idea to Enterprise, 5th Edition,
McGraw-Hill, 2017.
Reference
•
Joe Tidd, John Bessant Managing Innovation: Integrating Technological, Market and
Organizational Change, 5th Edition, Wiley 2013.