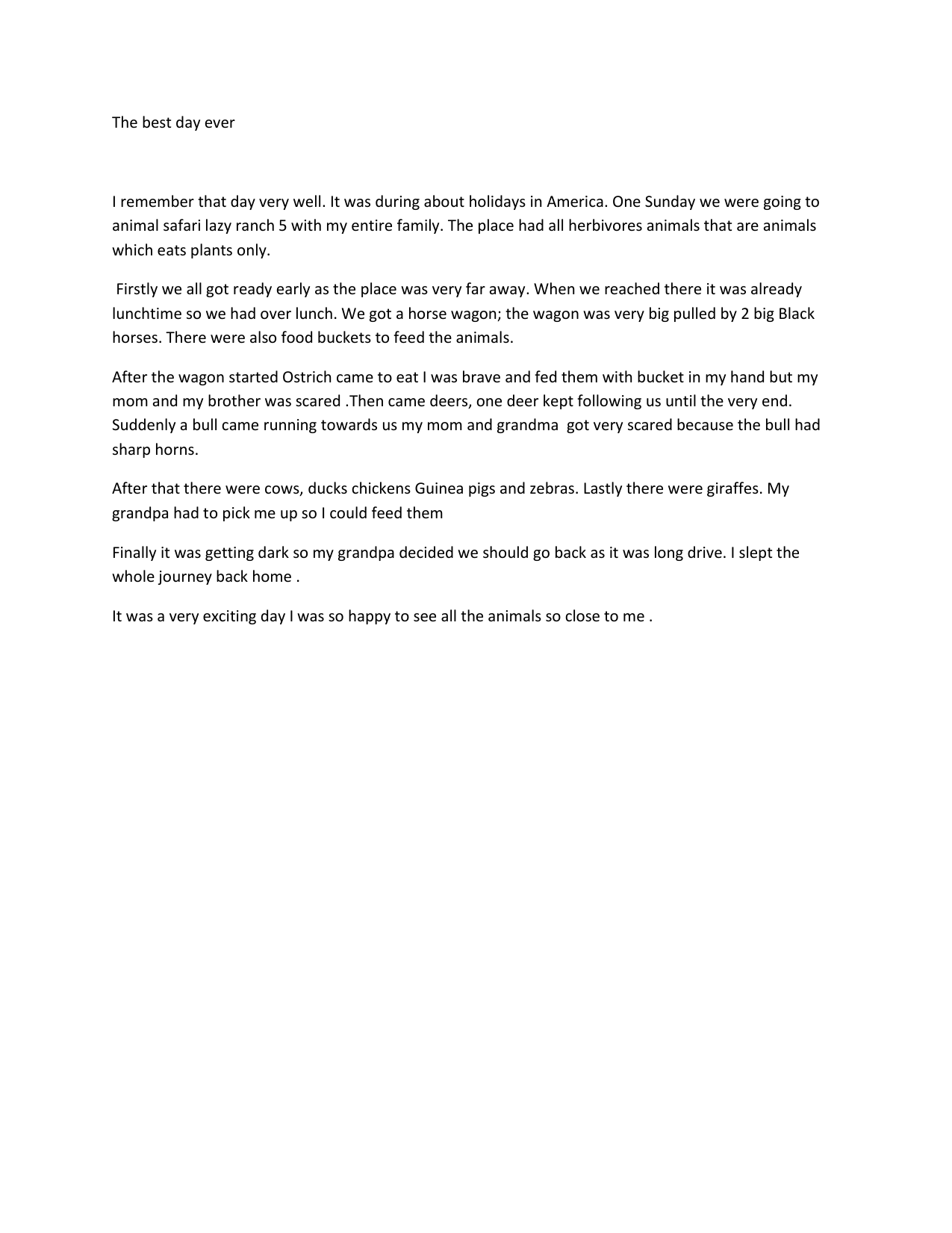 The best day ever
I remember that day very well. It was during about holidays in America. One Sunday we were going to
animal safari lazy ranch 5 with my entire family. The place had all herbivores animals that are animals
which eats plants only.
Firstly we all got ready early as the place was very far away. When we reached there it was already
lunchtime so we had over lunch. We got a horse wagon; the wagon was very big pulled by 2 big Black
horses. There were also food buckets to feed the animals.
After the wagon started Ostrich came to eat I was brave and fed them with bucket in my hand but my
mom and my brother was scared .Then came deers, one deer kept following us until the very end.
Suddenly a bull came running towards us my mom and grandma got very scared because the bull had
sharp horns.
After that there were cows, ducks chickens Guinea pigs and zebras. Lastly there were giraffes. My
grandpa had to pick me up so I could feed them
Finally it was getting dark so my grandpa decided we should go back as it was long drive. I slept the
whole journey back home .
It was a very exciting day I was so happy to see all the animals so close to me .