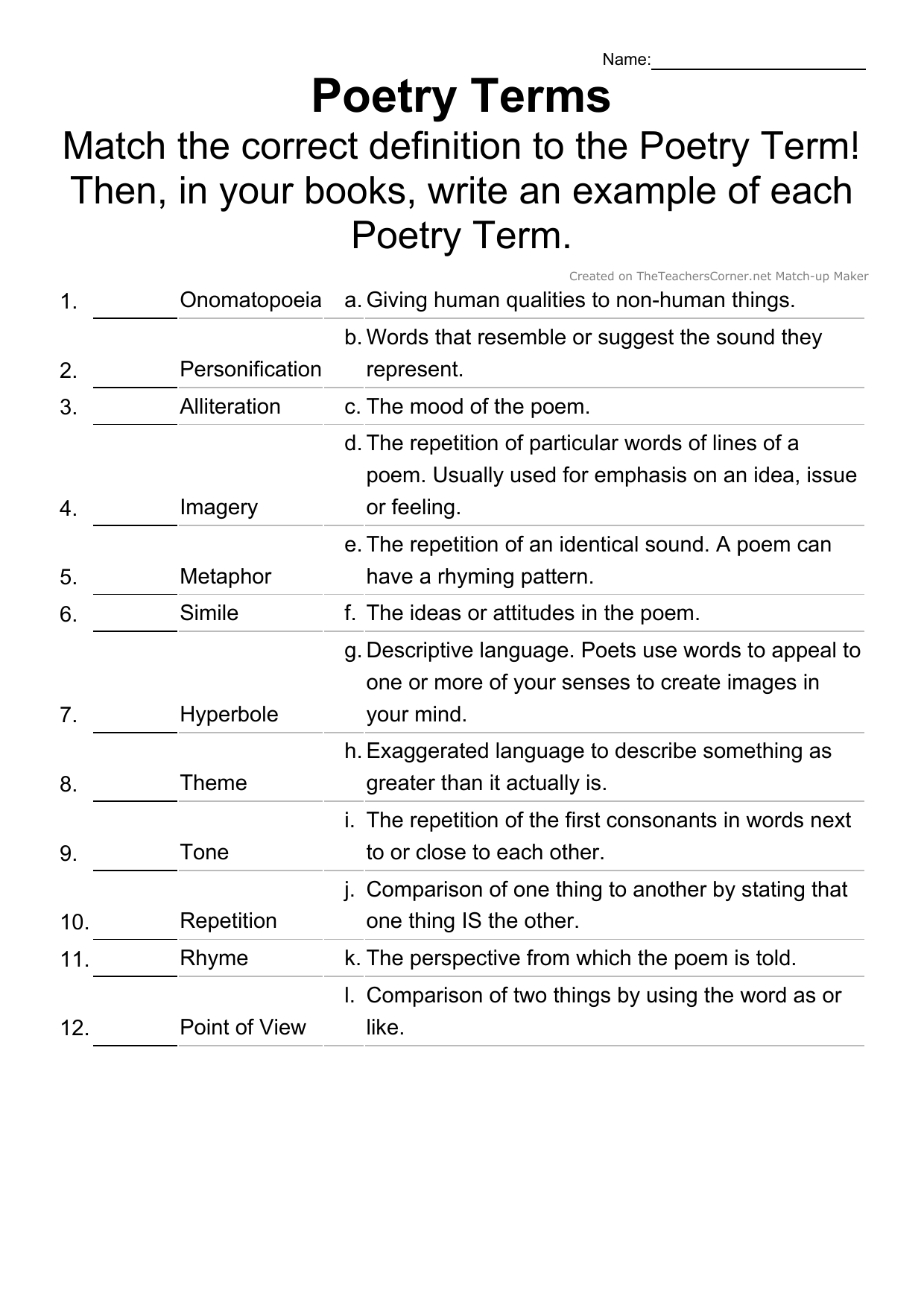 Name:
Poetry Terms
Match the correct definition to the Poetry Term!
Then, in your books, write an example of each
Poetry Term.
Created on TheTeachersCorner.net Match-up Maker
Onomatopoeia
a. Giving human qualities to non-human things.
2.
Personification
b. Words that resemble or suggest the sound they
represent.
3.
Alliteration
c. The mood of the poem.
Imagery
d. The repetition of particular words of lines of a
poem. Usually used for emphasis on an idea, issue
or feeling.
5.
Metaphor
e. The repetition of an identical sound. A poem can
have a rhyming pattern.
6.
Simile
f. The ideas or attitudes in the poem.
Hyperbole
g. Descriptive language. Poets use words to appeal to
one or more of your senses to create images in
your mind.
Theme
h. Exaggerated language to describe something as
greater than it actually is.
Tone
i. The repetition of the first consonants in words next
to or close to each other.
10.
Repetition
j. Comparison of one thing to another by stating that
one thing IS the other.
11.
Rhyme
k. The perspective from which the poem is told.
Point of View
l. Comparison of two things by using the word as or
like.
1.
4.
7.
8.
9.
12.