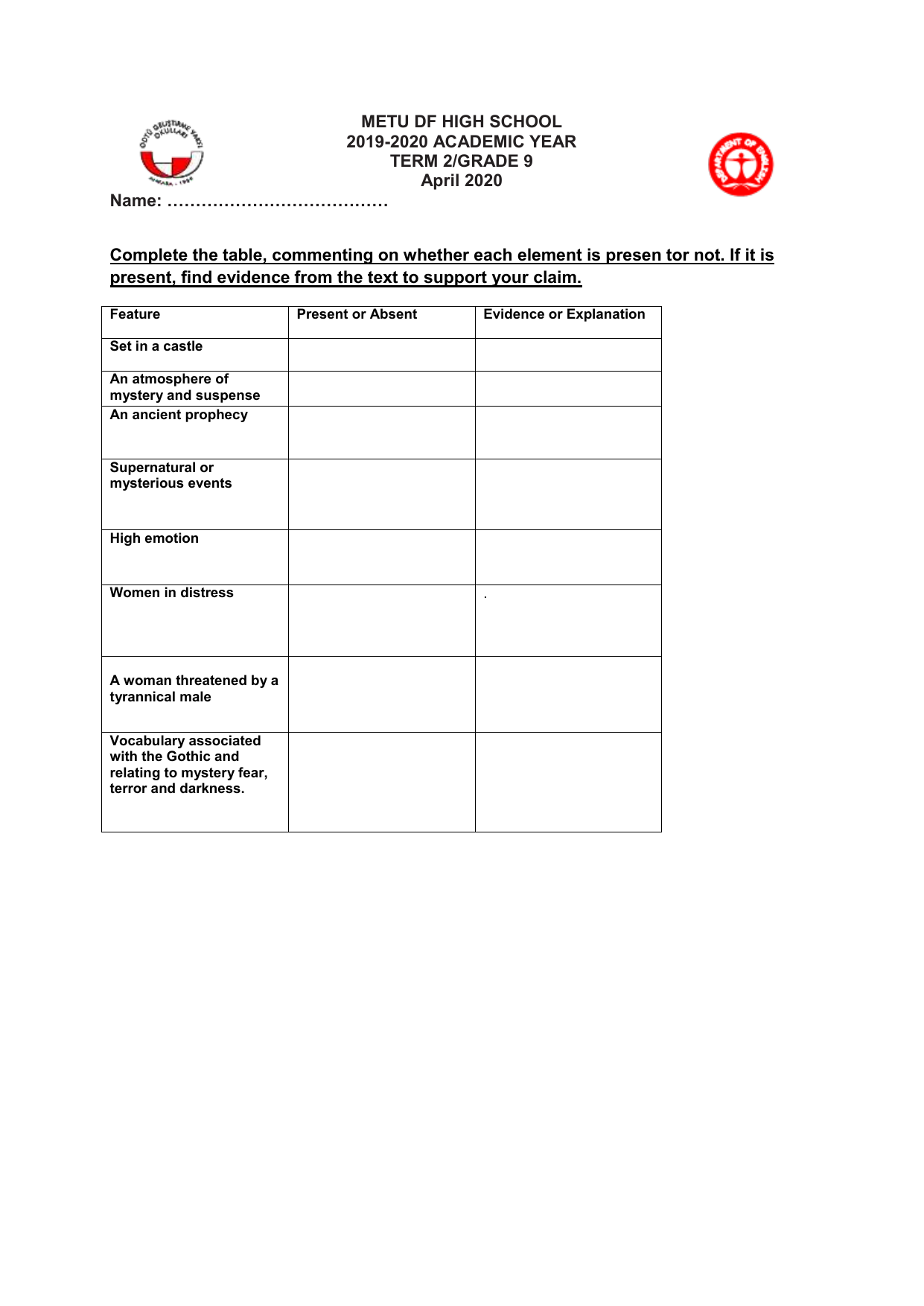 METU DF HIGH SCHOOL
2019-2020 ACADEMIC YEAR
TERM 2/GRADE 9
April 2020
Name: …………………………………
Complete the table, commenting on whether each element is presen tor not. If it is
present, find evidence from the text to support your claim.
Feature
Present or Absent
Evidence or Explanation
Set in a castle
An atmosphere of
mystery and suspense
An ancient prophecy
Supernatural or
mysterious events
High emotion
Women in distress
A woman threatened by a
tyrannical male
Vocabulary associated
with the Gothic and
relating to mystery fear,
terror and darkness.
.