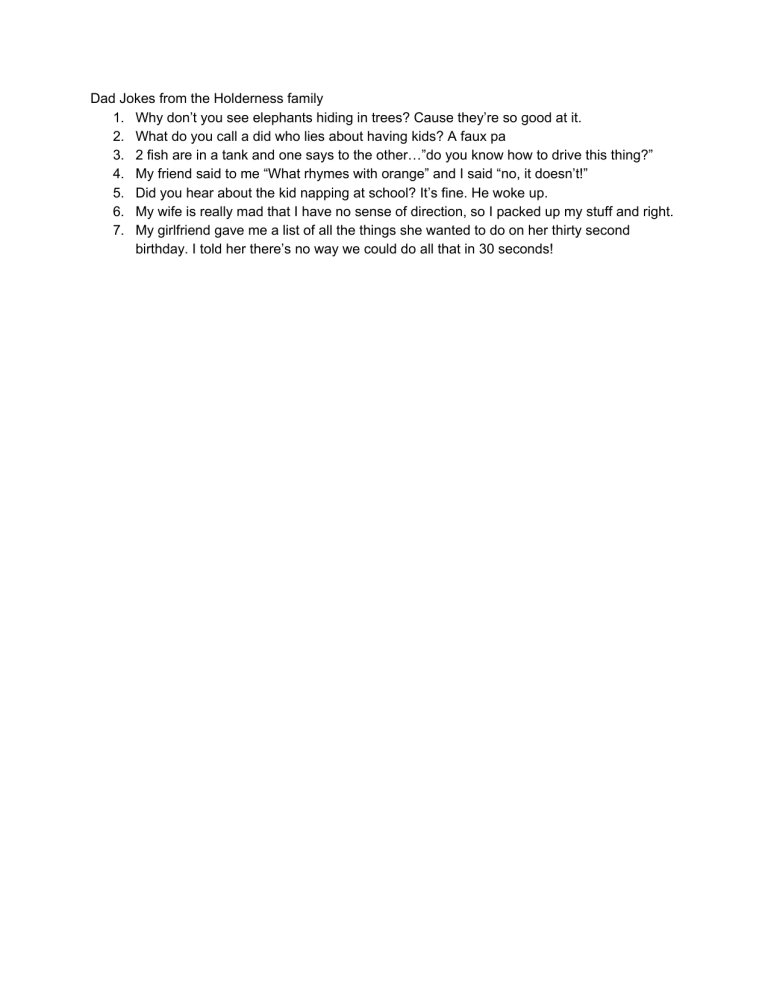 Dad Jokes from the Holderness family
1. Why don't you see elephants hiding in trees? Cause they're so good at it.
2. What do you call a did who lies about having kids? A faux pa
3. 2 fish are in a tank and one says to the other…"do you know how to drive this thing?"
4. My friend said to me "What rhymes with orange" and I said "no, it doesn't!"
5. Did you hear about the kid napping at school? It's fine. He woke up.
6. My wife is really mad that I have no sense of direction, so I packed up my stuff and right.
7. My girlfriend gave me a list of all the things she wanted to do on her thirty second
birthday. I told her there's no way we could do all that in 30 seconds!