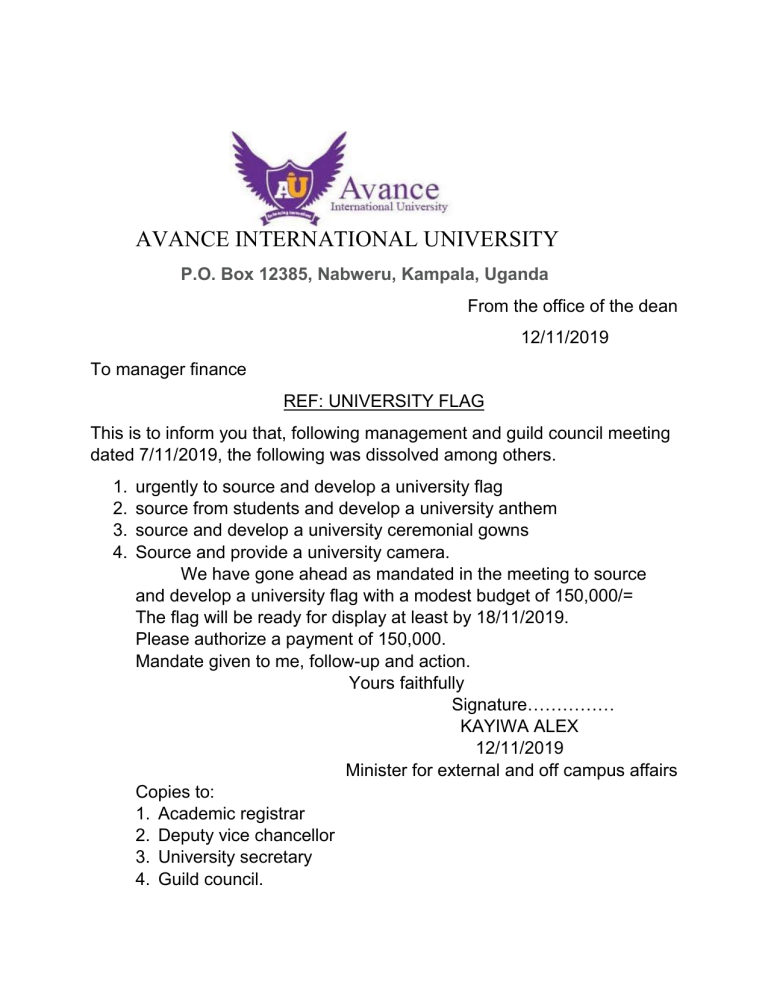 AVANCE INTERNATIONAL UNIVERSITY
P.O. Box 12385, Nabweru, Kampala, Uganda
From the office of the dean
12/11/2019
To manager finance
REF: UNIVERSITY FLAG
This is to inform you that, following management and guild council meeting
dated 7/11/2019, the following was dissolved among others.
1.
2.
3.
4.
urgently to source and develop a university flag
source from students and develop a university anthem
source and develop a university ceremonial gowns
Source and provide a university camera.
We have gone ahead as mandated in the meeting to source
and develop a university flag with a modest budget of 150,000/=
The flag will be ready for display at least by 18/11/2019.
Please authorize a payment of 150,000.
Mandate given to me, follow-up and action.
Yours faithfully
Signature……………
KAYIWA ALEX
12/11/2019
Minister for external and off campus affairs
Copies to:
1. Academic registrar
2. Deputy vice chancellor
3. University secretary
4. Guild council.