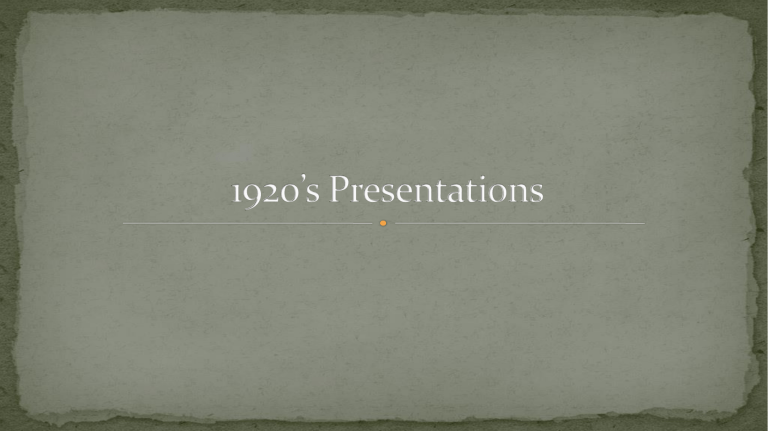 Do Now
Objectives
 The 1920's was a special time in
 Presentations
our history. What similarities and
differences can you make between
the pop culture of 1920 and the
pop culture that exist now in
America?
 Fitzgerald biography activity
 Audience:
 Watch and take notes on your fellow classmates' presentations
 Comment on your group presentation rubric.
 Share areas for improvement and areas that were strong.