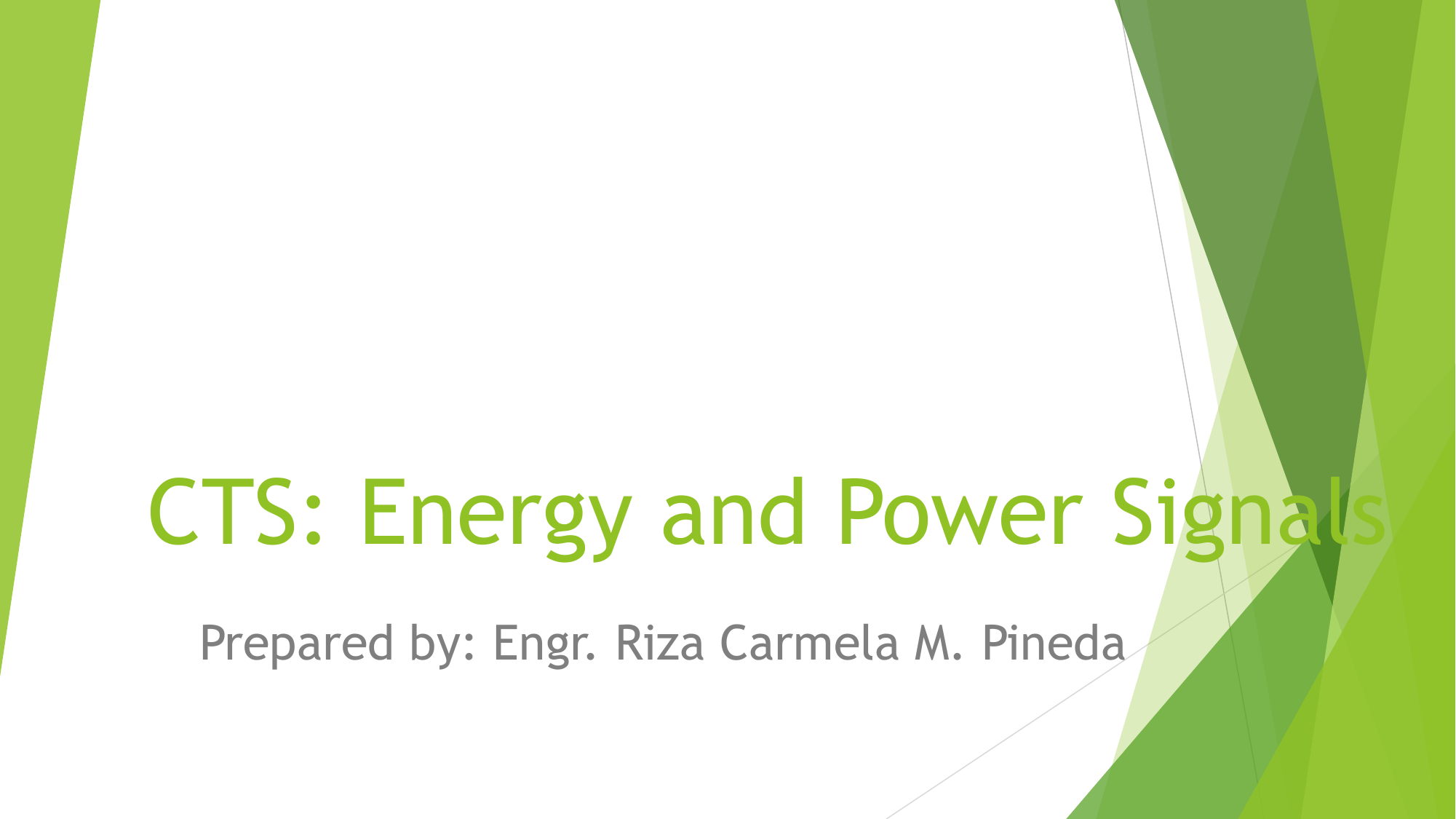 CTS: Energy and Power Signals
Prepared by: Engr. Riza Carmela M. Pineda
ENERGY SIGNALS
 a signal with finite energy
 has a zero power since averaging of finite energy over
infinite time yields zero energy
 all time-limited signal of finite amplitude are energy
signals
 examples of energy signals include one-sided or two-sided
decaying signals and damped sinusoids
ENERGY SIGNALS
x(t) is an energy signal if 0 < E < ∞, so P = 0
POWER SIGNALS
Some signals have infinite energy. In that case, we may use
the concept of average signal power.
x(t) is an power signal if 0 < P < ∞, so E = ∞
POWER SIGNALS
-
signals with finite power
posses finite (non-zero) average power and infinite energy
time-unlimited signal
equally distributed energy over time
PPOPERTIES of POWER SIGNALS
1. Periodic signals are power signals but vice-versa is not true.
2. Power (average) = 𝑅𝑀𝑆 2
Thank you . . .