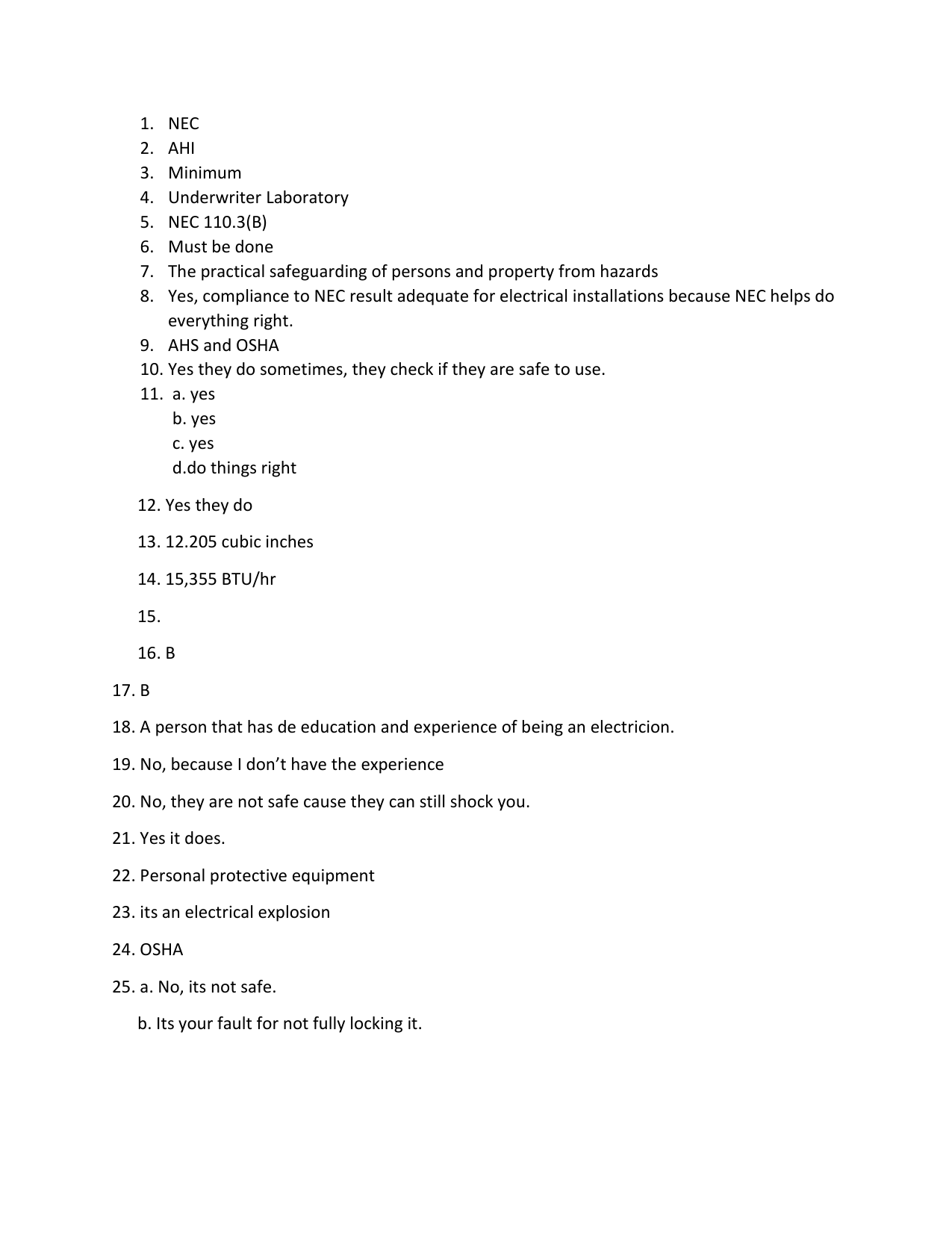 1.
2.
3.
4.
5.
6.
7.
8.
NEC
AHI
Minimum
Underwriter Laboratory
NEC 110.3(B)
Must be done
The practical safeguarding of persons and property from hazards
Yes, compliance to NEC result adequate for electrical installations because NEC helps do
everything right.
9. AHS and OSHA
10. Yes they do sometimes, they check if they are safe to use.
11. a. yes
b. yes
c. yes
d.do things right
12. Yes they do
13. 12.205 cubic inches
14. 15,355 BTU/hr
15.
16. B
17. B
18. A person that has de education and experience of being an electricion.
19. No, because I don't have the experience
20. No, they are not safe cause they can still shock you.
21. Yes it does.
22. Personal protective equipment
23. its an electrical explosion
24. OSHA
25. a. No, its not safe.
b. Its your fault for not fully locking it.