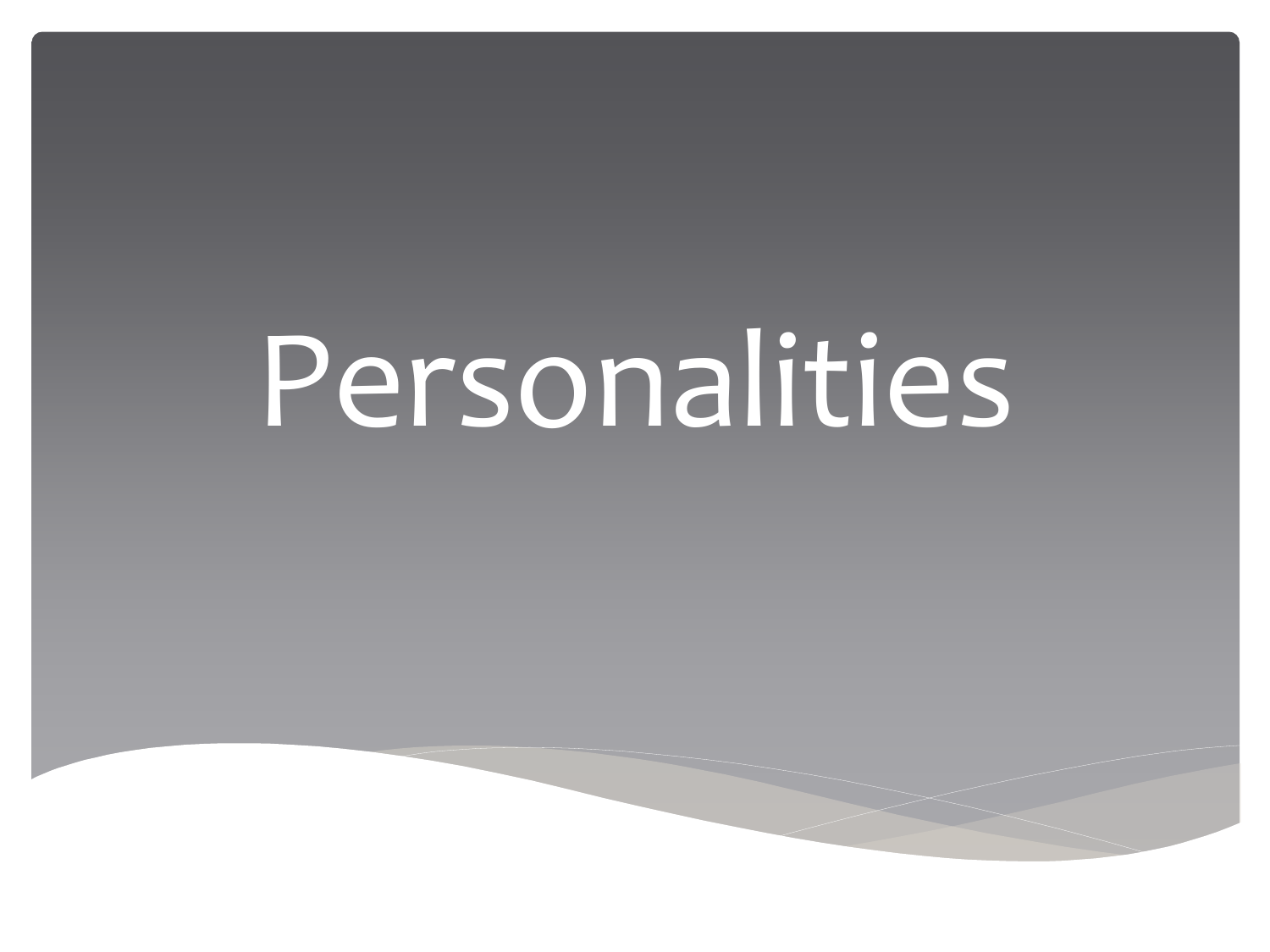 Personalities
People can be…
People can be…
 1. She's generous and kind. Her husband is quite lazy
and rude, so she has to be patient.
 2. He's nasty and dishonest. He's also very clever – but
not in a good way.
 3. She's shy and quiet. But she's also very strong and
determined.
 4. He's strong and confident – almost arrogant. He's
usually serious, but he can be funny.
Is he rude or polite?
Is he hard-working or lazy?
Is he clever or stupid?
Is he shy or confident
Thank You!