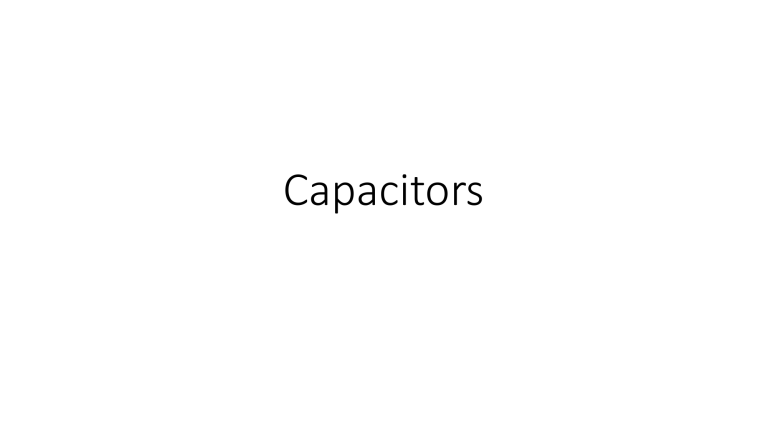 Capacitors
Capacitors are components which are designed to store
Charge.
When the capacitor is fully charged, the current
stops flowing, the voltage drop across the
resistor is zero, and
the voltage drop across the capacitor is equal
to the supply voltage.
Question
Calculate.
a) The Capacitance of the capacitor
b) The Charge stored
c) The Energy stored
d) The maximum Electric field strength generated between the plates.