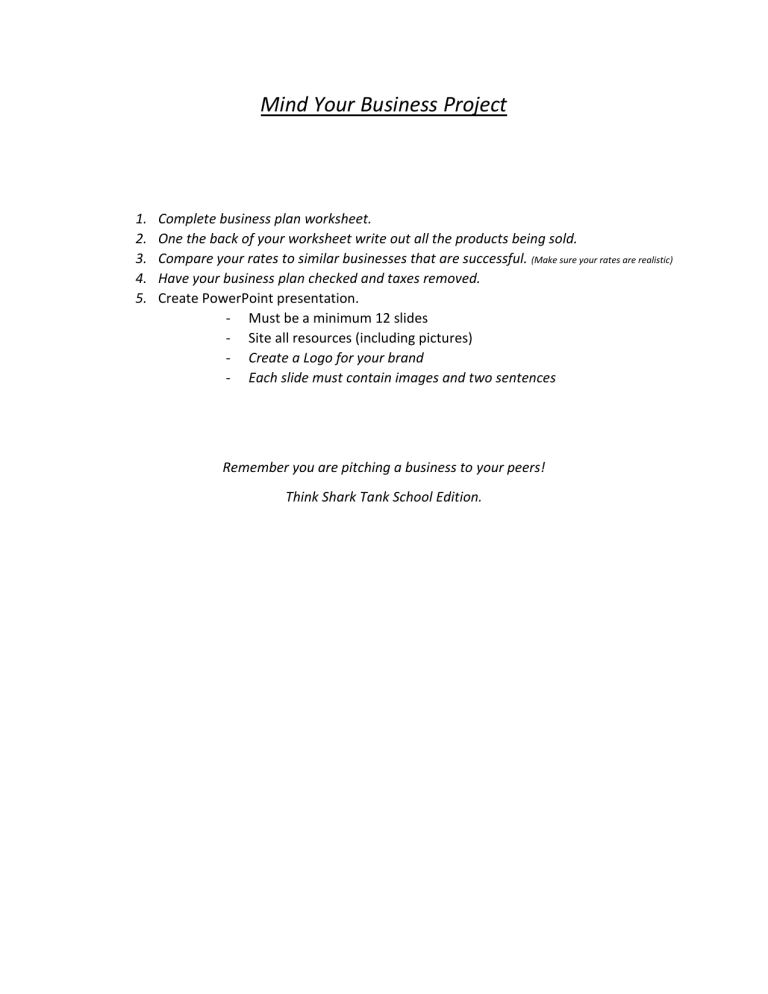 Mind Your Business Project
1.
2.
3.
4.
5.
Complete business plan worksheet.
One the back of your worksheet write out all the products being sold.
Compare your rates to similar businesses that are successful. (Make sure your rates are realistic)
Have your business plan checked and taxes removed.
Create PowerPoint presentation.
- Must be a minimum 12 slides
- Site all resources (including pictures)
- Create a Logo for your brand
- Each slide must contain images and two sentences
Remember you are pitching a business to your peers!
Think Shark Tank School Edition.