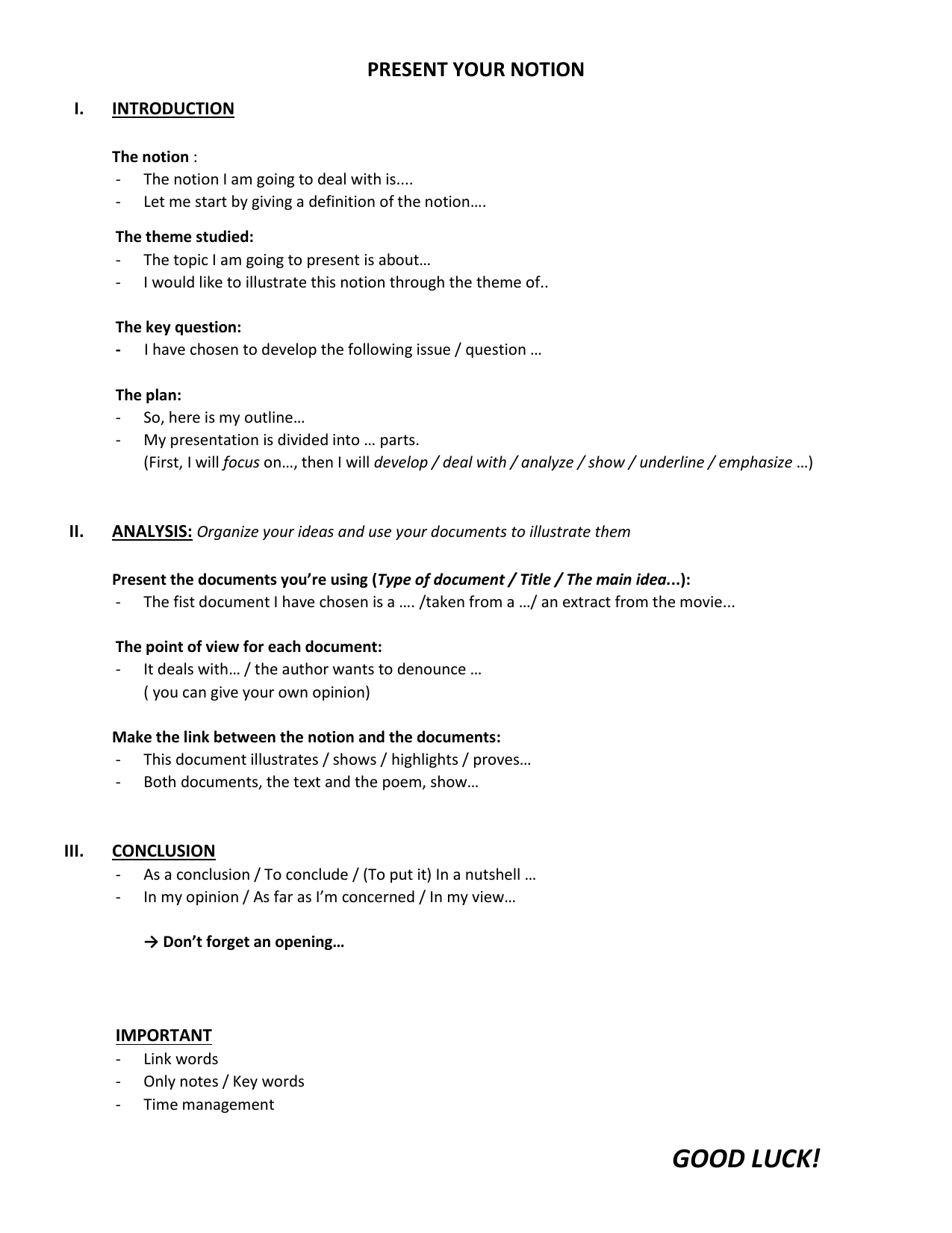 PRESENT YOUR NOTION
I.
INTRODUCTION
The notion :
- The notion I am going to deal with is....
- Let me start by giving a definition of the notion….
The theme studied:
- The topic I am going to present is about…
- I would like to illustrate this notion through the theme of..
The key question:
- I have chosen to develop the following issue / question …
The plan:
- So, here is my outline…
- My presentation is divided into … parts.
(First, I will focus on…, then I will develop / deal with / analyze / show / underline / emphasize …)
II.
ANALYSIS: Organize your ideas and use your documents to illustrate them
Present the documents you're using (Type of document / Title / The main idea...):
- The fist document I have chosen is a …. /taken from a …/ an extract from the movie...
The point of view for each document:
- It deals with… / the author wants to denounce …
( you can give your own opinion)
Make the link between the notion and the documents:
- This document illustrates / shows / highlights / proves…
- Both documents, the text and the poem, show…
III.
CONCLUSION
-
As a conclusion / To conclude / (To put it) In a nutshell …
In my opinion / As far as I'm concerned / In my view…
→ Don't forget an opening…
IMPORTANT
-
Link words
Only notes / Key words
Time management
GOOD LUCK!