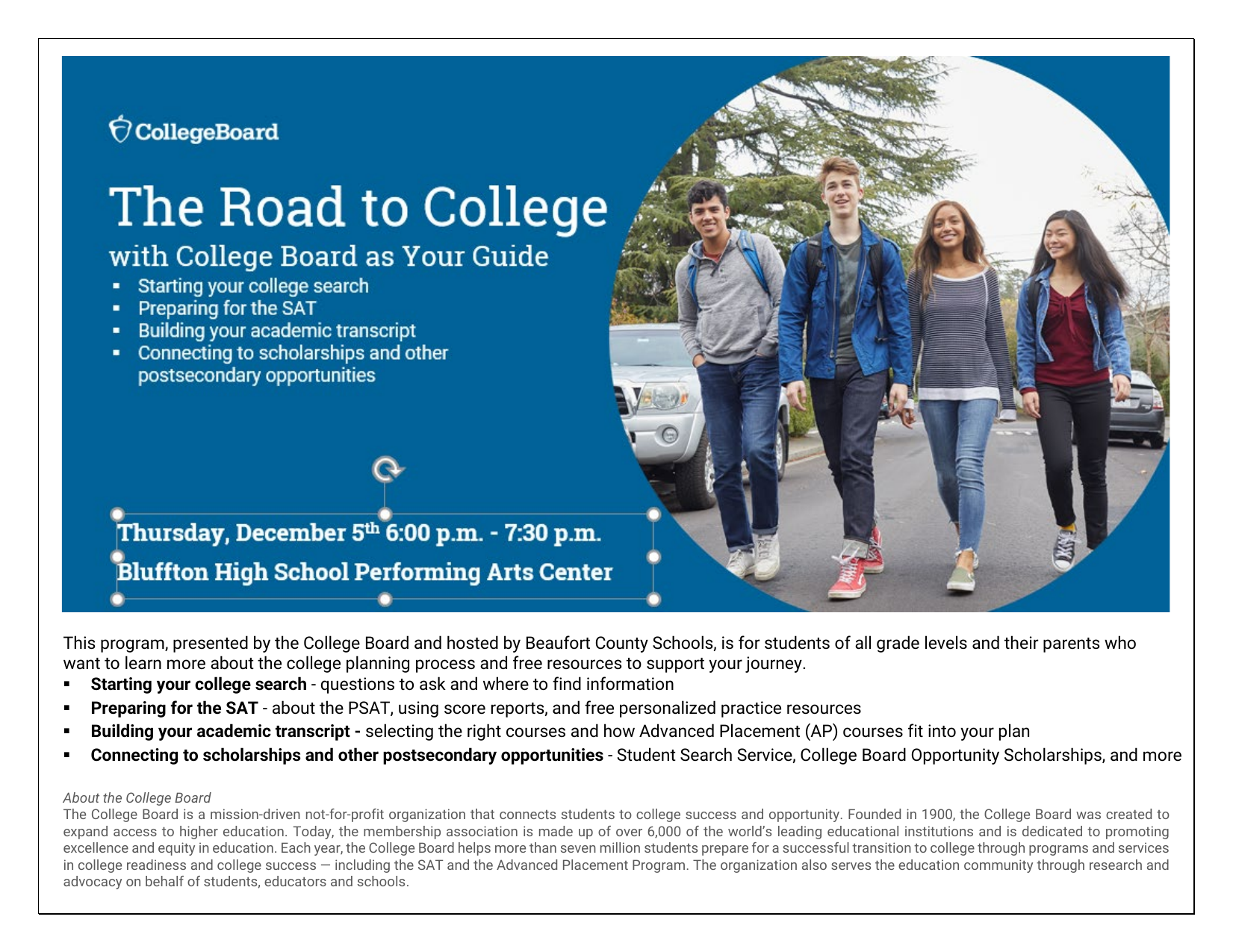 This program, presented by the College Board and hosted by Beaufort County Schools, is for students of all grade levels and their parents who
want to learn more about the college planning process and free resources to support your journey.
 Starting your college search - questions to ask and where to find information
 Preparing for the SAT - about the PSAT, using score reports, and free personalized practice resources
 Building your academic transcript - selecting the right courses and how Advanced Placement (AP) courses fit into your plan
 Connecting to scholarships and other postsecondary opportunities - Student Search Service, College Board Opportunity Scholarships, and more
About the College Board
The College Board is a mission-driven not-for-profit organization that connects students to college success and opportunity. Founded in 1900, the College Board was created to
expand access to higher education. Today, the membership association is made up of over 6,000 of the world's leading educational institutions and is dedicated to promoting
excellence and equity in education. Each year, the College Board helps more than seven million students prepare for a successful transition to college through programs and services
in college readiness and college success — including the SAT and the Advanced Placement Program. The organization also serves the education community through research and
advocacy on behalf of students, educators and schools.