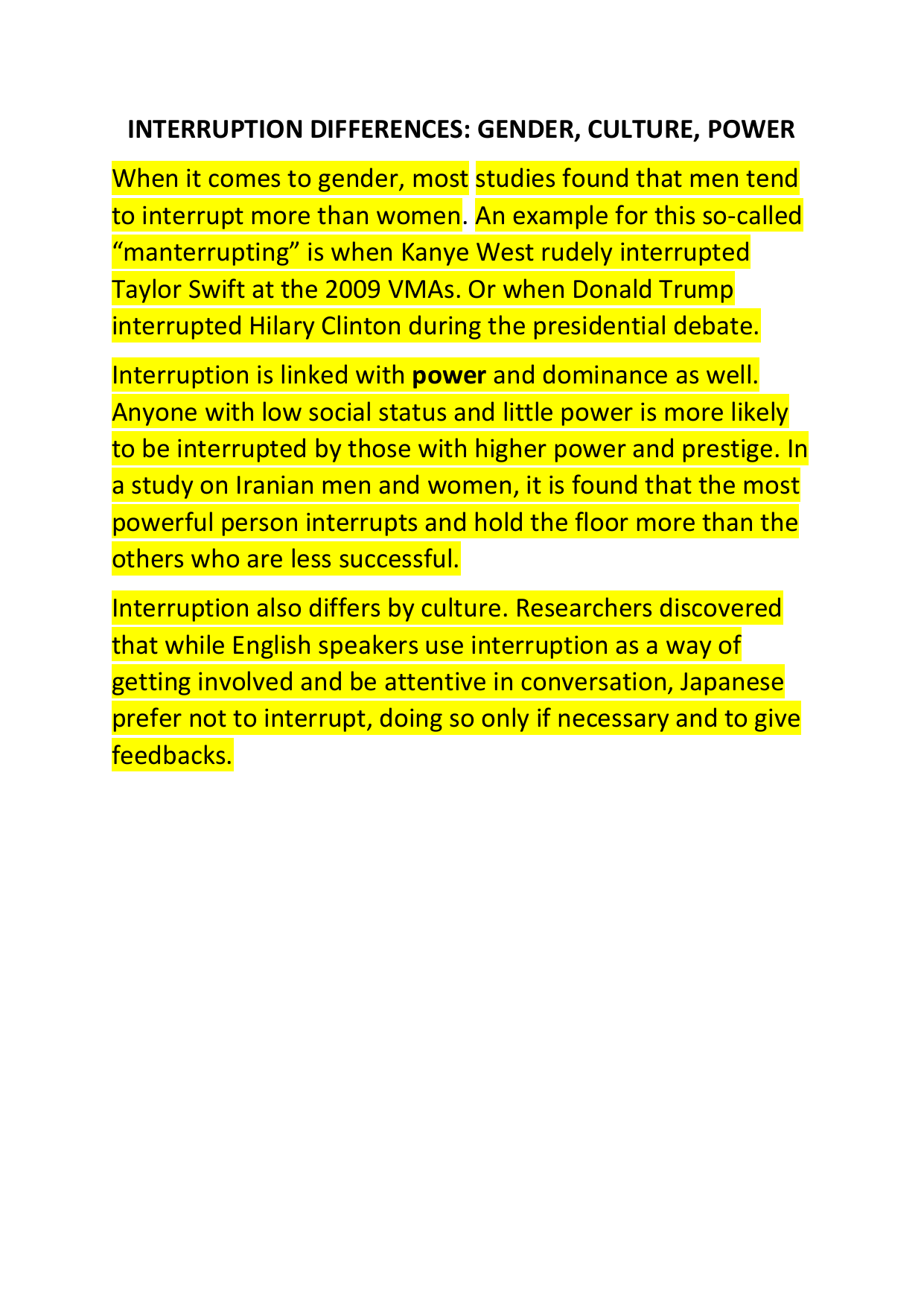 INTERRUPTION DIFFERENCES: GENDER, CULTURE, POWER
When it comes to gender, most studies found that men tend
to interrupt more than women. An example for this so-called
"manterrupting" is when Kanye West rudely interrupted
Taylor Swift at the 2009 VMAs. Or when Donald Trump
interrupted Hilary Clinton during the presidential debate.
Interruption is linked with power and dominance as well.
Anyone with low social status and little power is more likely
to be interrupted by those with higher power and prestige. In
a study on Iranian men and women, it is found that the most
powerful person interrupts and hold the floor more than the
others who are less successful.
Interruption also differs by culture. Researchers discovered
that while English speakers use interruption as a way of
getting involved and be attentive in conversation, Japanese
prefer not to interrupt, doing so only if necessary and to give
feedbacks.