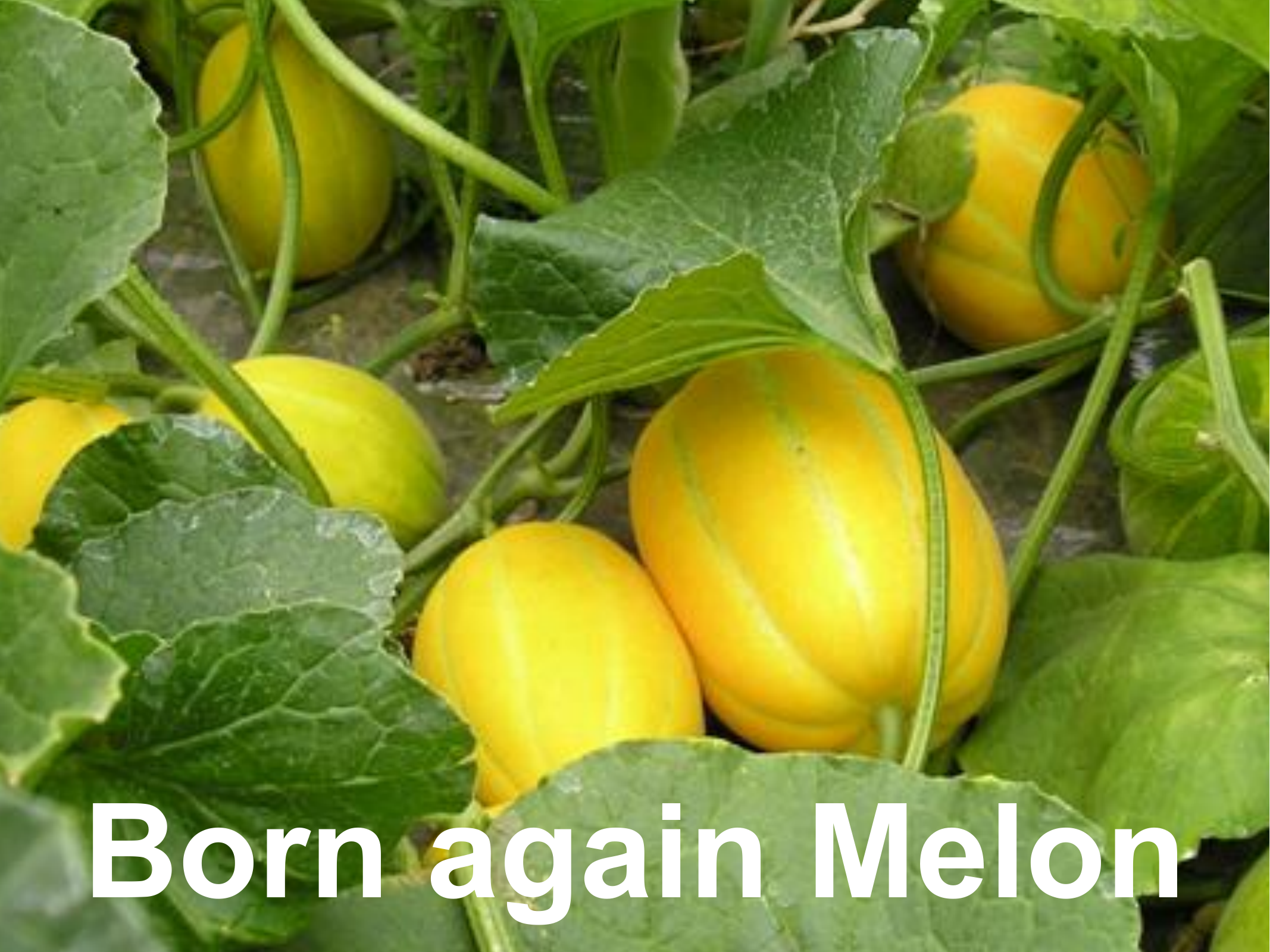 Born again Melon
I name melon pumpkin!
Since three Kingdoms period
not strong in winter
Wisdom
Acknowledging weakness
farmer with psychology
change
cohesion
Melons are sweet but very weak
Roots of pumpkin make melon strong.
Melon loses his root.
and unite with pumpkin.
Wisdom
Acknowledging weakness
Accepting Jesus
"And if some of the branches be broken off,
and thou, being a wild olive tree, wert
grafted in among them, and with them
partakest of the root and fatness of the olive
tree; (Romans 11:17)
I am crucified with Christ:
Nevertheless I live; Christ:
yet not I,
but Christ lives in me!