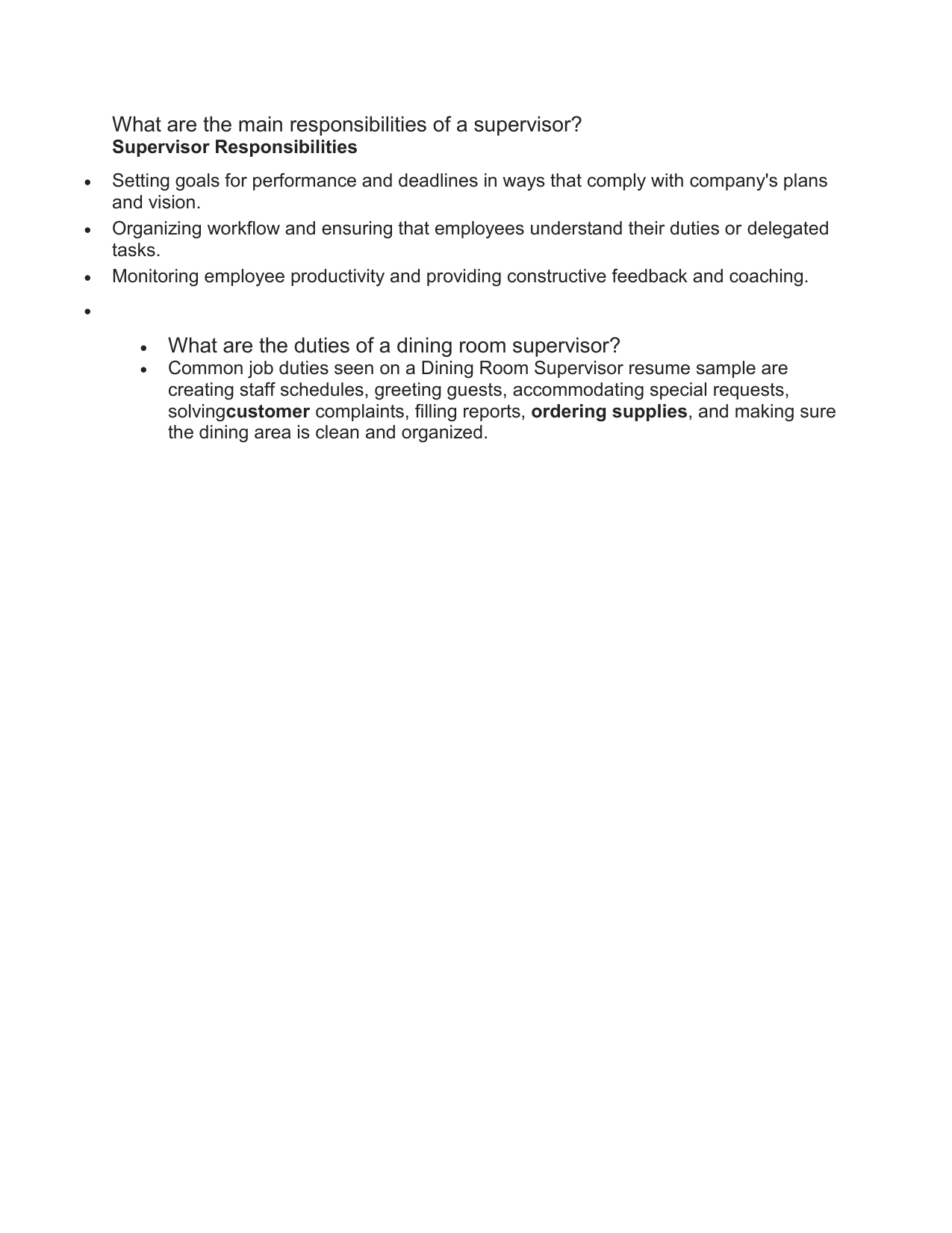 What are the main responsibilities of a supervisor?
Supervisor Responsibilities



Setting goals for performance and deadlines in ways that comply with company's plans
and vision.
Organizing workflow and ensuring that employees understand their duties or delegated
tasks.
Monitoring employee productivity and providing constructive feedback and coaching.



What are the duties of a dining room supervisor?
Common job duties seen on a Dining Room Supervisor resume sample are
creating staff schedules, greeting guests, accommodating special requests,
solvingcustomer complaints, filling reports, ordering supplies, and making sure
the dining area is clean and organized.