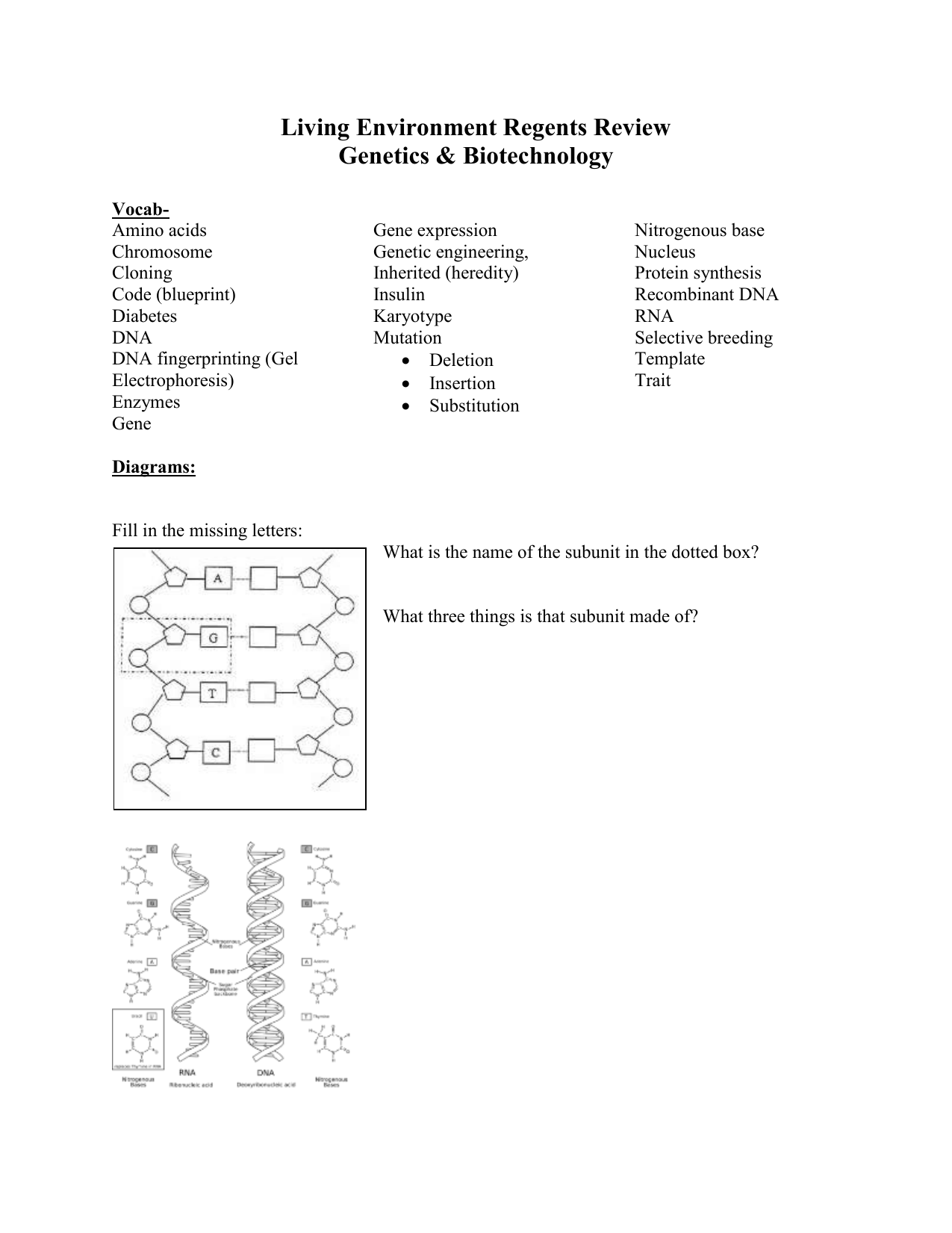 Living Environment Regents Review
Genetics & Biotechnology
VocabAmino acids
Chromosome
Cloning
Code (blueprint)
Diabetes
DNA
DNA fingerprinting (Gel
Electrophoresis)
Enzymes
Gene
Gene expression
Genetic engineering,
Inherited (heredity)
Insulin
Karyotype
Mutation
 Deletion
 Insertion
 Substitution
Nitrogenous base
Nucleus
Protein synthesis
Recombinant DNA
RNA
Selective breeding
Template
Trait
Diagrams:
Fill in the missing letters:
What is the name of the subunit in the dotted box?
What three things is that subunit made of?
What is molecule chain labeled X?
What are the cross-shaped
molecules?
What do the rectangles represent?
What is this process?
Explain the concept illustrated in
this diagram.
What technique is shown in the diagram?
Circle the shortest band(s) of DNA.
Mark the longest band(s) of DNA with an X.
Are any of these samples closely related? Explain
Label the diagram using the following terms:
Chromosome
Cell
Nucleus
Nitrogenous bases (base pairs)
DNA
Gene
List the terms above in order from largest to
smallest
What is the name of the theory that explains this
diagram:
What technique is shown in the diagram?
diagram?
What are examples this technique is used to
make?