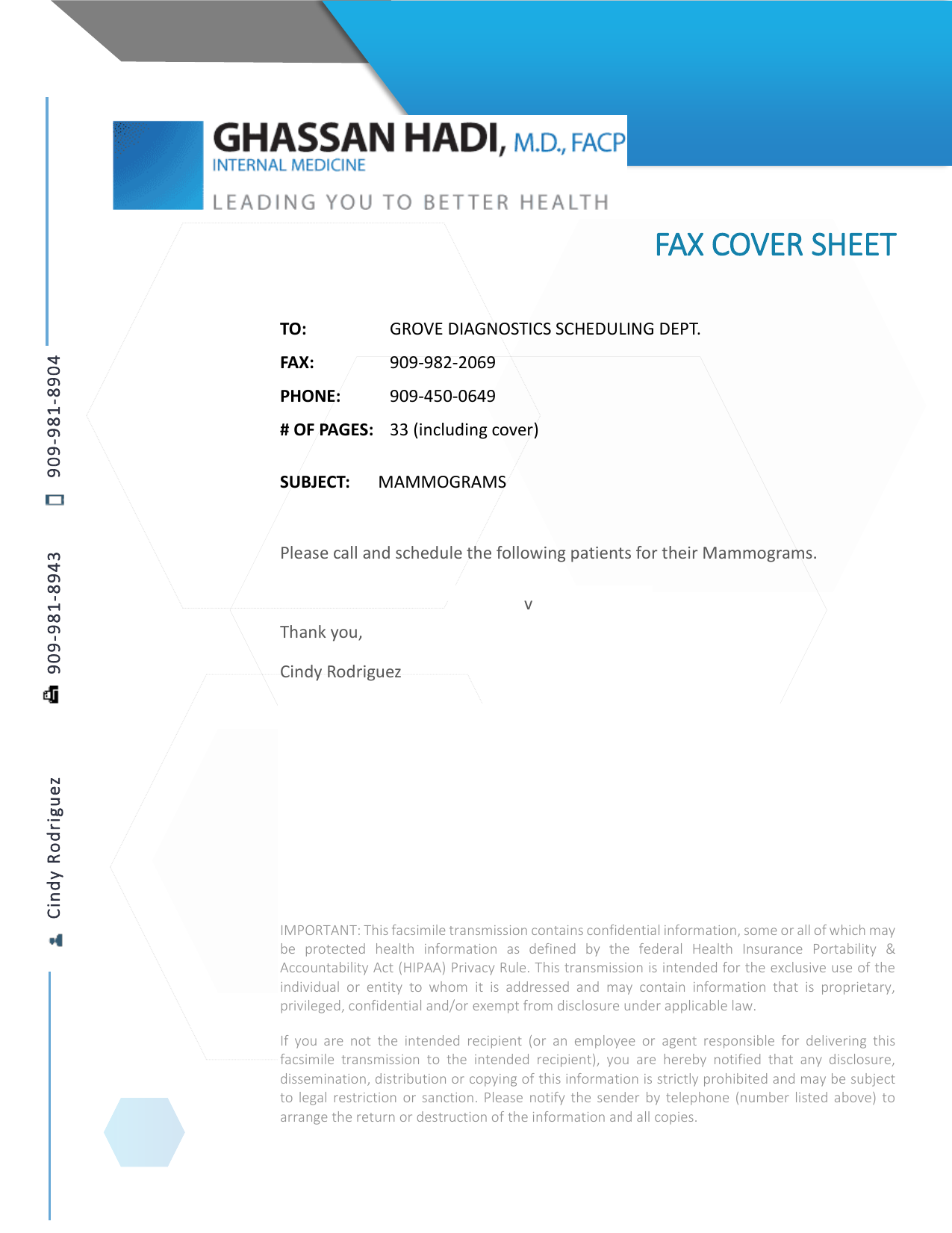 GROVE DIAGNOSTICS SCHEDULING DEPT.
909-981-8904
FAX:
909-982-2069
PHONE:
909-450-0649
Please call and schedule the following patients for their Mammograms.
Cindy Rodriguez
TO:
909-981-8943
FAX COVER SHEET
# OF PAGES: 33 (including cover)
SUBJECT:
MAMMOGRAMS
Thank you,
Cindy Rodriguez
v reader's
[Grab your
attention with a great
quote from the
document or use this
space to emphasize a
key point. To place this
text box anywhere on
the page, just drag it.]
IMPORTANT: This facsimile transmission contains confidential information, some or all of which may
be protected health information as defined by the federal Health Insurance Portability &
Accountability Act (HIPAA) Privacy Rule. This transmission is intended for the exclusive use of the
individual or entity to whom it is addressed and may contain information that is proprietary,
privileged, confidential and/or exempt from disclosure under applicable law.
If you are not the intended recipient (or an employee or agent responsible for delivering this
facsimile transmission to the intended recipient), you are hereby notified that any disclosure,
dissemination, distribution or copying of this information is strictly prohibited and may be subject
to legal restriction or sanction. Please notify the sender by telephone (number listed above) to
arrange the return or destruction of the information and all copies.