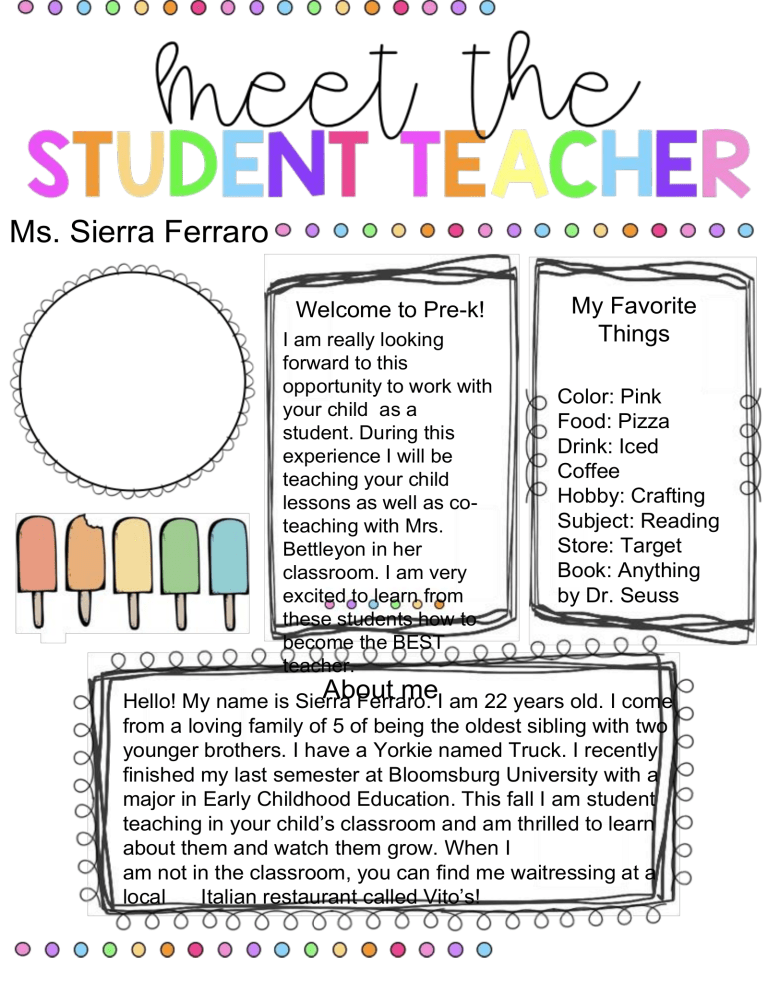 Ms. Sierra Ferraro
Welcome to Pre-k!
I am really looking
forward to this
opportunity to work with
your child as a
student. During this
experience I will be
teaching your child
lessons as well as coteaching with Mrs.
Bettleyon in her
classroom. I am very
excited to learn from
these students how to
become the BEST
teacher.
My Favorite
Things
Color: Pink
Food: Pizza
Drink: Iced
Coffee
Hobby: Crafting
Subject: Reading
Store: Target
Book: Anything
by Dr. Seuss
About
meI am 22 years old. I come
Hello! My name is Sierra
Ferraro.
from a loving family of 5 of being the oldest sibling with two
younger brothers. I have a Yorkie named Truck. I recently
finished my last semester at Bloomsburg University with a
major in Early Childhood Education. This fall I am student
teaching in your child's classroom and am thrilled to learn
about them and watch them grow. When I
am not in the classroom, you can find me waitressing at a
local
Italian restaurant called Vito's!