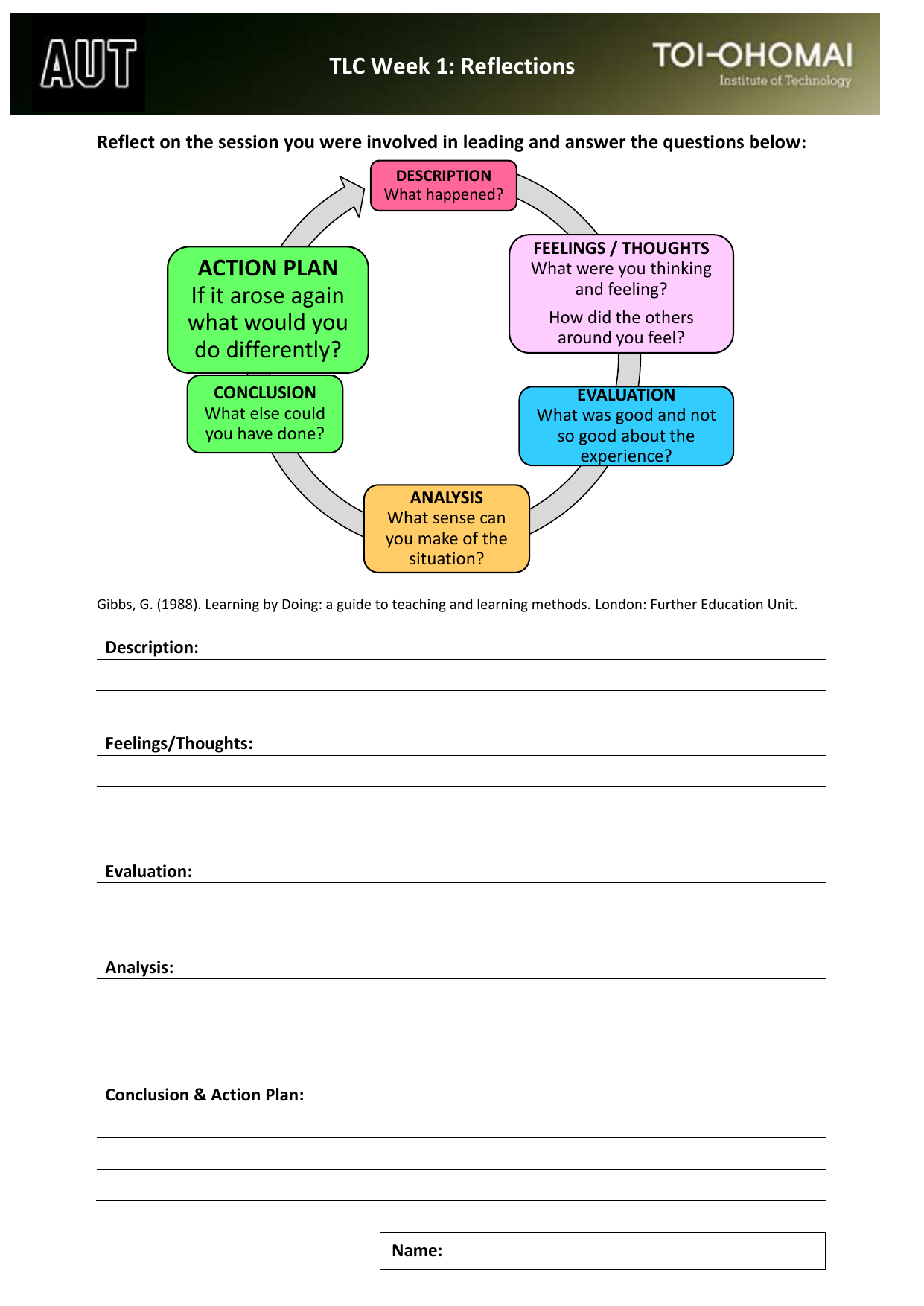 TLC Week 1: Reflections
Reflect on the session you were involved in leading and answer the questions below :
DESCRIPTION
What happened?
FEELINGS / THOUGHTS
What were you thinking
and feeling?
ACTION PLAN
If it arose again
what would you
do differently?
How did the others
around you feel?
CONCLUSION
What else could
you have done?
EVALUATION
What was good and not
so good about the
experience?
ANALYSIS
What sense can
you make of the
situation?
Gibbs, G. (1988). Learning by Doing: a guide to teaching and learning methods. London: Further Education Unit.
Description:
Feelings/Thoughts:
Evaluation:
Analysis:
Conclusion & Action Plan:
Name:
TLC Week 1: Reflections
Feedback for Ruth:
In terms of her teaching, what should Ruth STOP doing, KEEP doing, and START doing:
Your feedback is welcome, valued and appreciated!