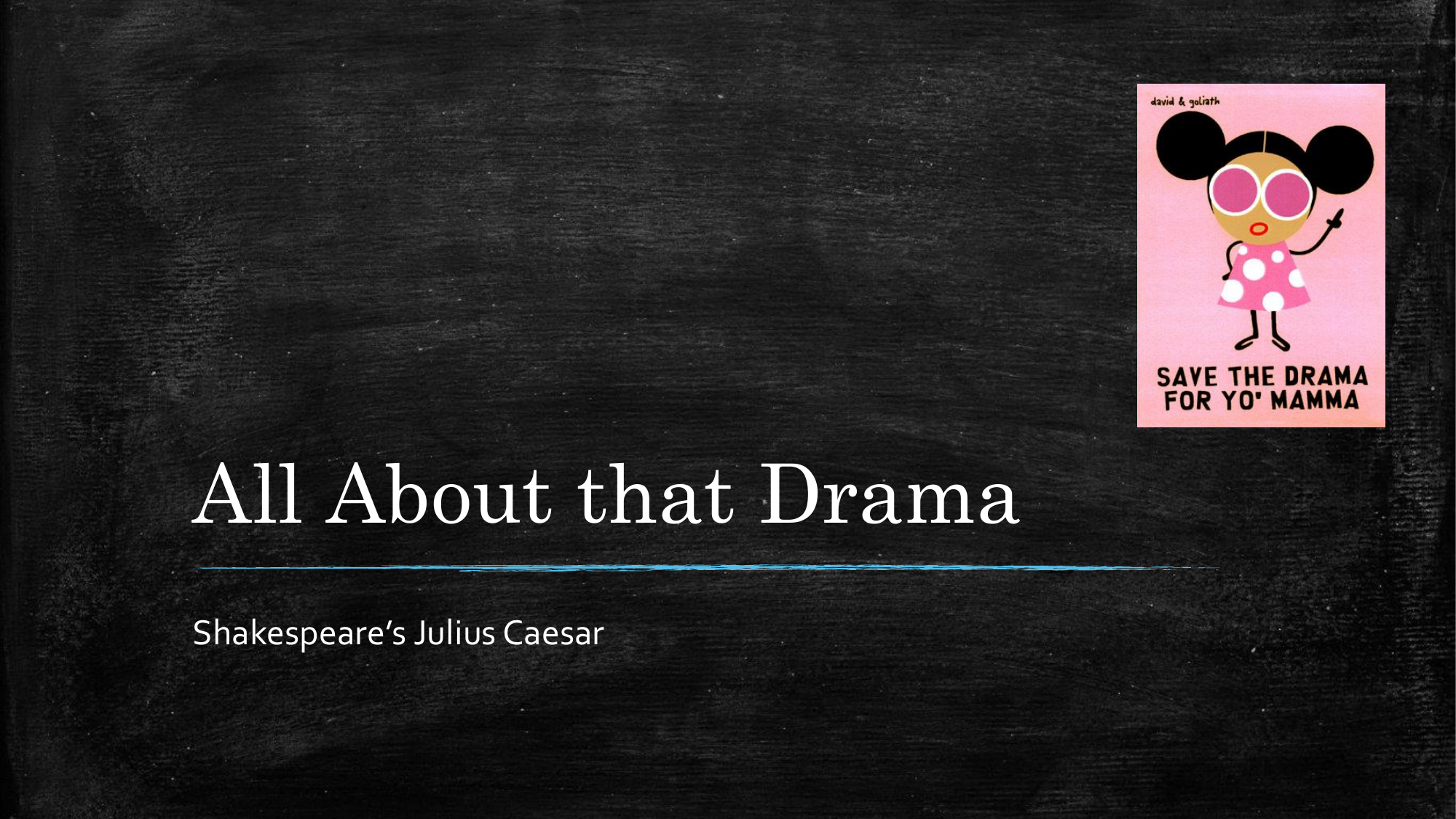 All About that Drama
Shakespeare's Julius Caesar
STAGE DIRECTIONS
▪ an instruction written in the script of a play that gives direction to the
actors or information about the scenery.
▪ Example:
DIALOGUE
▪ dialogue is a literary technique in which writers employ two or more
characters to be engaged in conversation with one another.
Motif is an object or idea that repeats itself throughout a literary work.
MOTIF
▪ an idea, object, or concept that repeats itself throughout a text. A
motif gives clues to theme or reinforces ideas an author wants to
emphasize.
▪ A motif generally reinforces the theme of the text.
IRONY
▪ Irony is a figure of speech in which words are used in such a way that their
intended meaning is different from the actual meaning of the words. It may
also be a situation that ends up in quite a different way than what is
generally anticipated.
▪ EXAMPLE:
▪ CASSIUS: " 'Tis true this god did shake."
▪ "Go ask his name: if he be married.
My grave is like to be my wedding bed."
▪ "Water, water, everywhere,
And all the boards did shrink;
Water, water, everywhere,
Nor any drop to drink."
ALLUSION
▪ An allusion is a figure of speech that refers to a well-known story,
event, person, or object in order to make a comparison in the readers'
minds.
SYMBOLISM
▪ Symbolism is the use of symbols to signify ideas and qualities, by
giving them symbolic meanings that are different from their literal
sense.