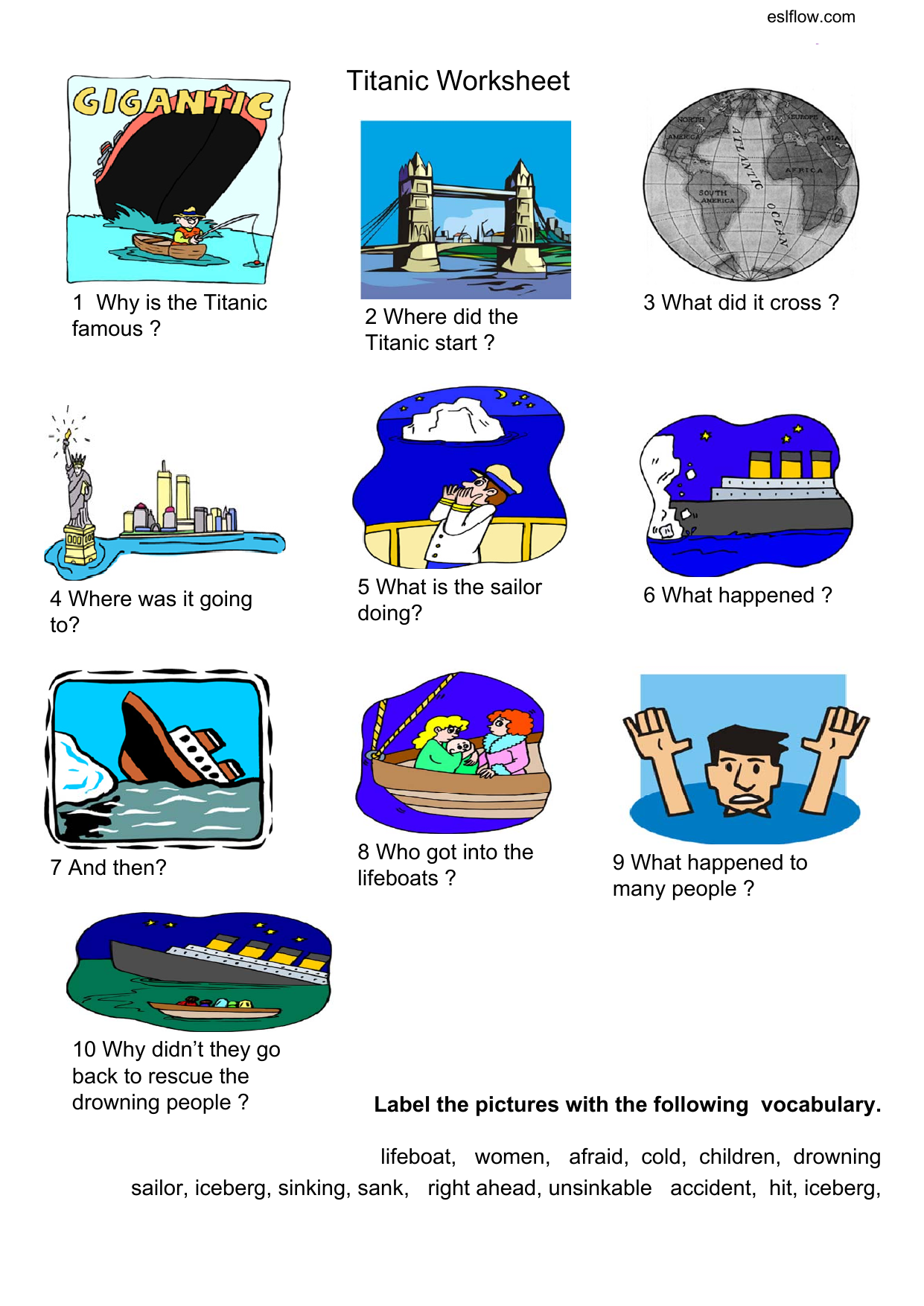 eslflow.com
Titanic Worksheet
1 Why is the Titanic
famous ?
4 Where was it going
to?
7 And then?
10 Why didn't they go
back to rescue the
drowning people ?
2 Where did the
Titanic start ?
5 What is the sailor
doing?
8 Who got into the
lifeboats ?
3 What did it cross ?
6 What happened ?
9 What happened to
many people ?
Label the pictures with the following vocabulary.
lifeboat, women, afraid, cold, children, drowning
sailor, iceberg, sinking, sank, right ahead, unsinkable accident, hit, iceberg,
Titanic
1 The Titanic was supposed to be unsinkable but it hit an iceberg, sank and many people
drowned.
2 It started its journey in England (Southamption).
3 It crossed the Atlantic Ocean.
4 It was going to New York.
5 He is warning about an iceberg ahead.
6 The Titanic hit an iceberg.
7 Then it sank.
8 Women and children.
9 Many people drowned.
10 They were afraid the drowning people would try to climb into the boats and the boats
would tip over and everyone would drown.