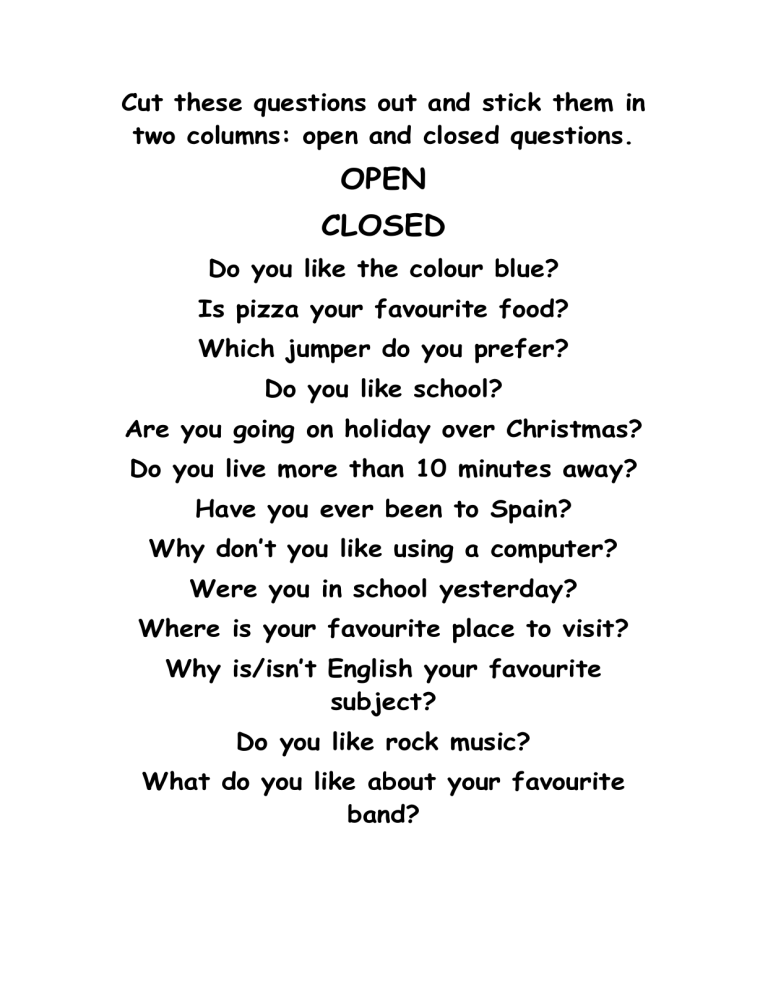 Cut these questions out and stick them in
two columns: open and closed questions.
OPEN
CLOSED
Do you like the colour blue?
Is pizza your favourite food?
Which jumper do you prefer?
Do you like school?
Are you going on holiday over Christmas?
Do you live more than 10 minutes away?
Have you ever been to Spain?
Why don't you like using a computer?
Were you in school yesterday?
Where is your favourite place to visit?
Why is/isn't English your favourite
subject?
Do you like rock music?
What do you like about your favourite
band?