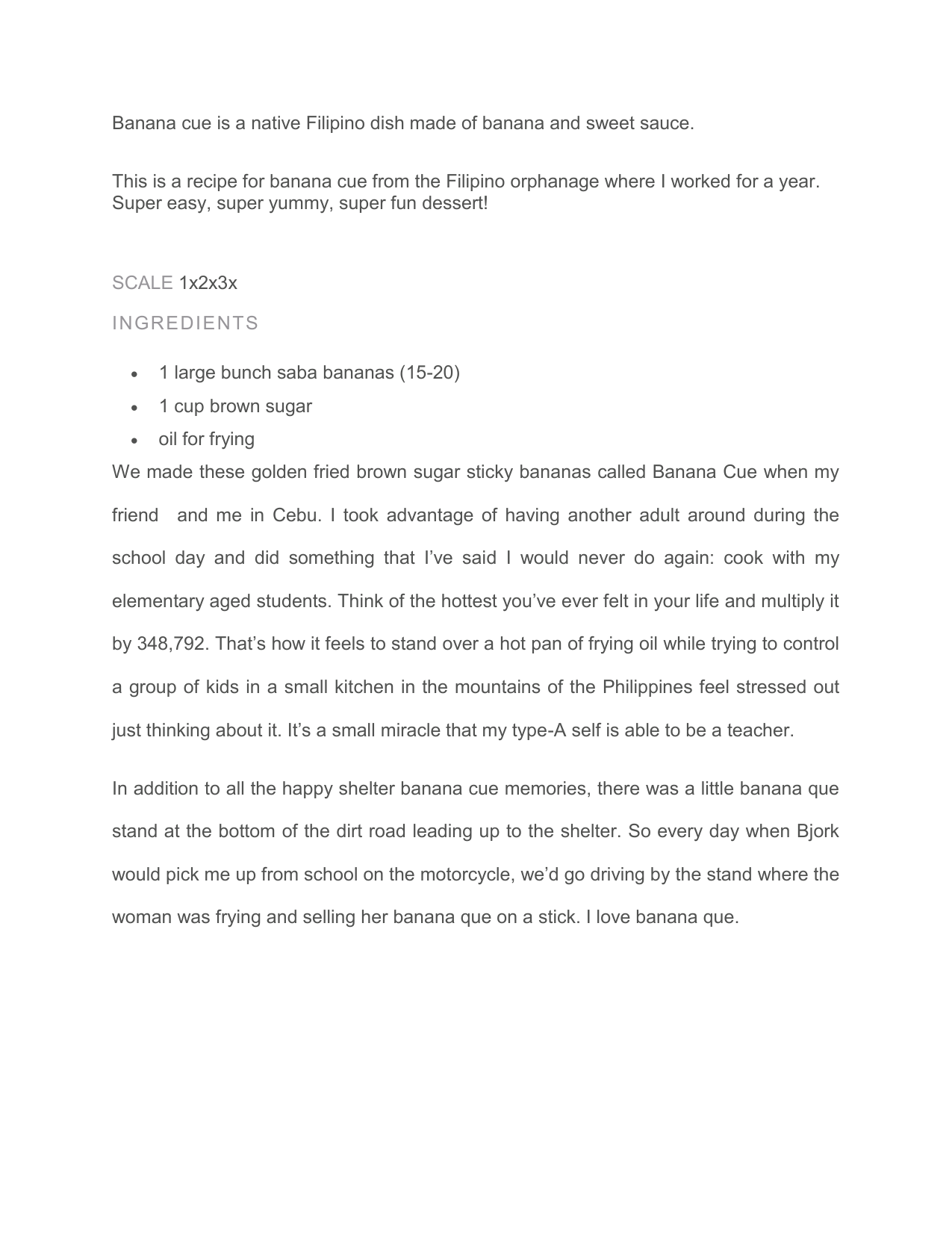 Banana cue is a native Filipino dish made of banana and sweet sauce.
This is a recipe for banana cue from the Filipino orphanage where I worked for a year.
Super easy, super yummy, super fun dessert!
SCALE 1x2x3x
I NG RE DI E NTS

1 large bunch saba bananas (15-20)

1 cup brown sugar

oil for frying
We made these golden fried brown sugar sticky bananas called Banana Cue when my
friend and me in Cebu. I took advantage of having another adult around during the
school day and did something that I've said I would never do again: cook with my
elementary aged students. Think of the hottest you've ever felt in your life and multiply it
by 348,792. That's how it feels to stand over a hot pan of frying oil while trying to control
a group of kids in a small kitchen in the mountains of the Philippines feel stressed out
just thinking about it. It's a small miracle that my type-A self is able to be a teacher.
In addition to all the happy shelter banana cue memories, there was a little banana que
stand at the bottom of the dirt road leading up to the shelter. So every day when Bjork
would pick me up from school on the motorcycle, we'd go driving by the stand where the
woman was frying and selling her banana que on a stick. I love banana que.