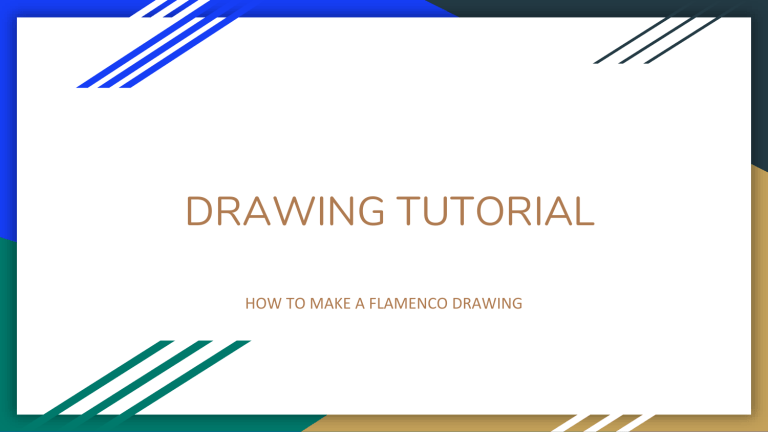 DRAWING TUTORIAL
HOW TO MAKE A FLAMENCO DRAWING
MATERIALS AND TOOLS:
●
●
●
●
PENCIL
ERASER
CRAYONS
SHARPENER
STEP 1:
First, let´s get all our materials and
tools. Then, we will do is to make
the sketch of the draw we want to
make.
step 2:
As a second step we´re going to move
to clean all our ideas, for we have our
sketch or main idea finished.
STEP 3:
Let's start by painting our drawing in
a simple way, starting at the top,
where are the leaves and flowers of
our flamenco.
STEP 4:
Now as a fourth step, we are going to
use our crayons to make shadows
and make the drawing look more
realistic.
STEP 5:
When we finish painting, we will
make a drawing with the pen.
STEP 6:
You can make some design in the
background to give a better view of
the work, and finish.
THANK YOU!