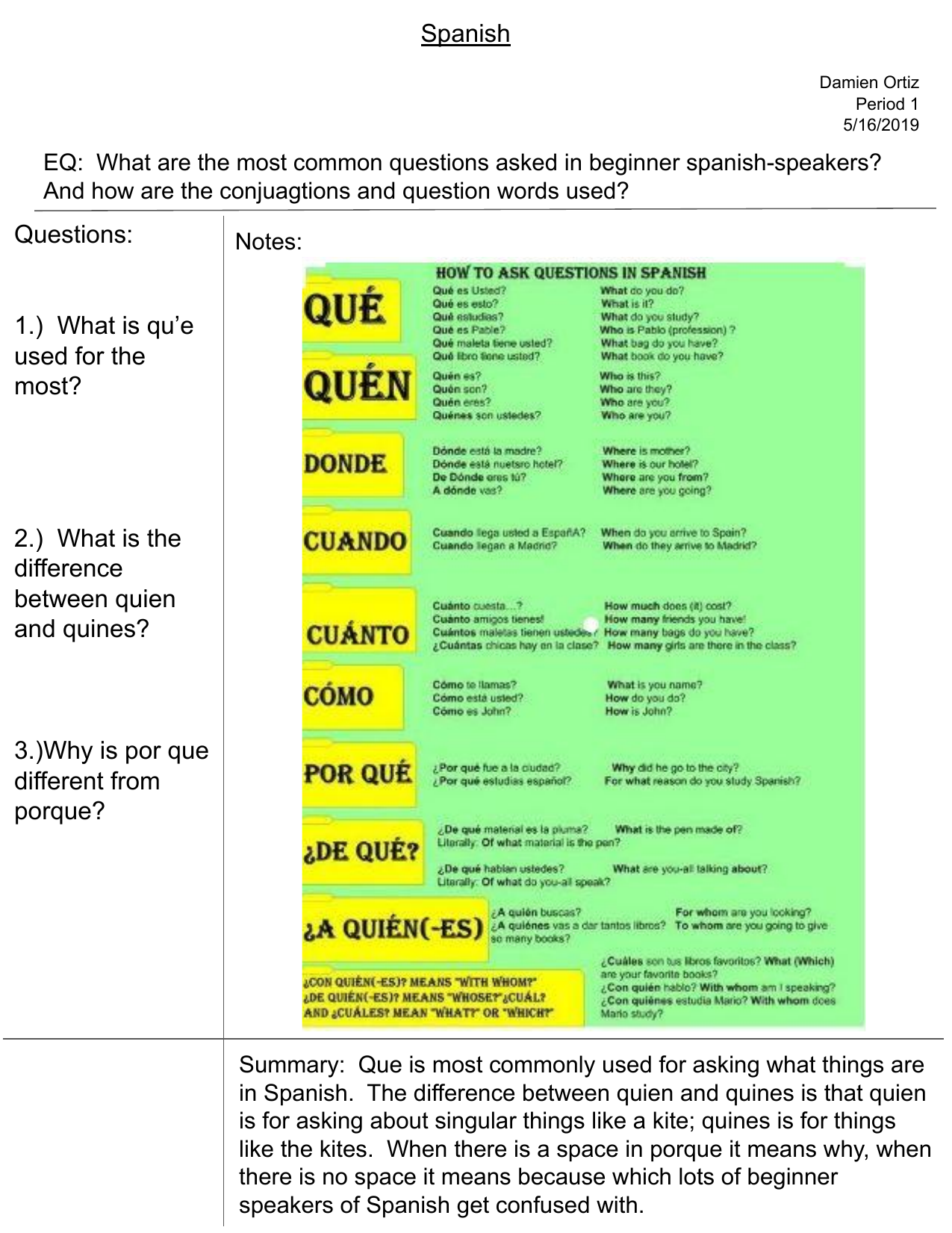 Spanish
Damien Ortiz
Period 1
5/16/2019
EQ: What are the most common questions asked in beginner spanish-speakers?
And how are the conjuagtions and question words used?
Questions:
Notes:
1.) What is qu'e
used for the
most?
2.) What is the
difference
between quien
and quines?
3.)Why is por que
different from
porque?
Summary: Que is most commonly used for asking what things are
in Spanish. The difference between quien and quines is that quien
is for asking about singular things like a kite; quines is for things
like the kites. When there is a space in porque it means why, when
there is no space it means because which lots of beginner
speakers of Spanish get confused with.