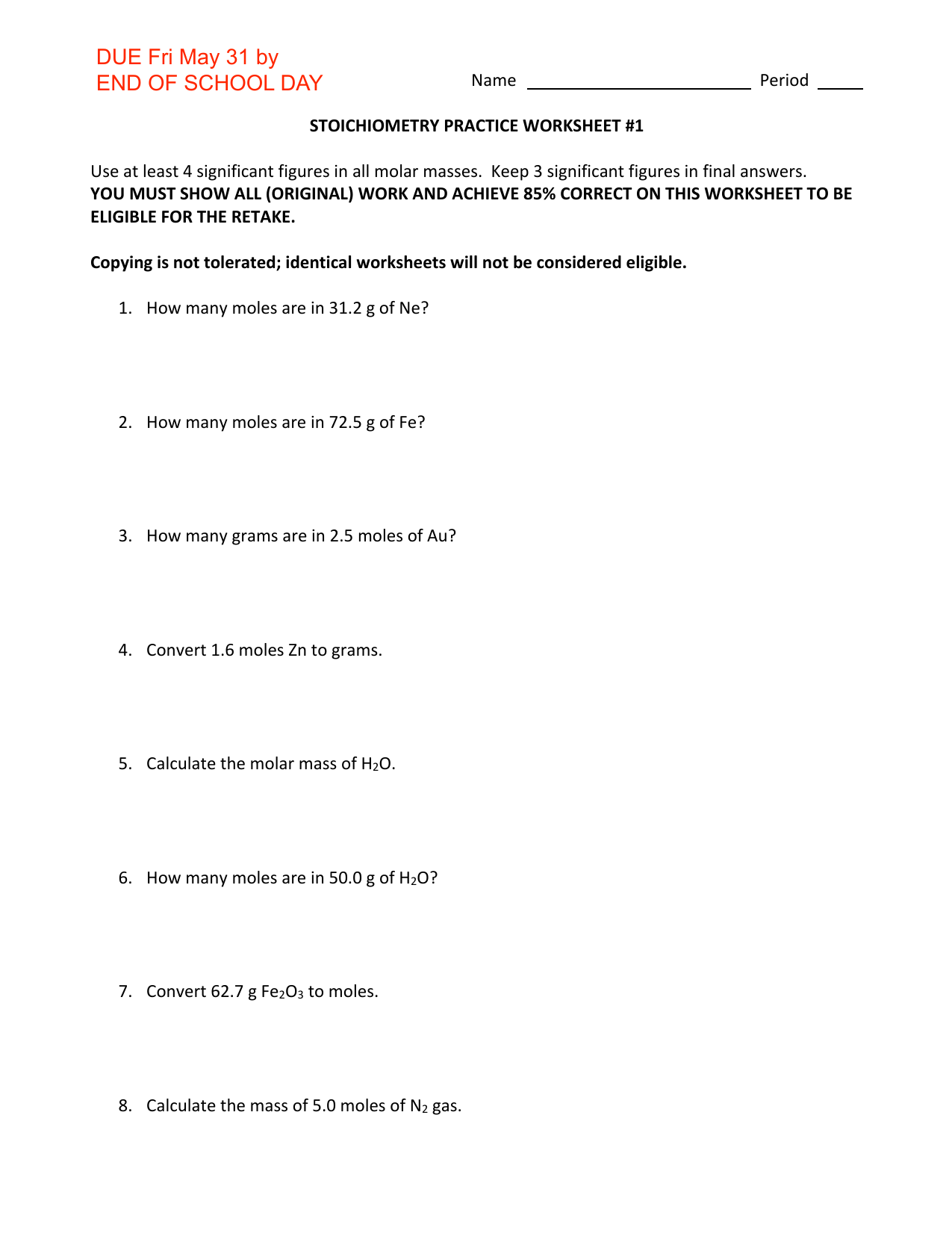 DUE Fri May 31 by
END OF SCHOOL DAY
Name
Period
STOICHIOMETRY PRACTICE WORKSHEET #1
Use at least 4 significant figures in all molar masses. Keep 3 significant figures in final answers.
YOU MUST SHOW ALL (ORIGINAL) WORK AND ACHIEVE 85% CORRECT ON THIS WORKSHEET TO BE
ELIGIBLE FOR THE RETAKE.
Copying is not tolerated; identical worksheets will not be considered eligible.
1. How many moles are in 31.2 g of Ne?
2. How many moles are in 72.5 g of Fe?
3. How many grams are in 2.5 moles of Au?
4. Convert 1.6 moles Zn to grams.
5. Calculate the molar mass of H2O.
6. How many moles are in 50.0 g of H2O?
7. Convert 62.7 g Fe2O3 to moles.
8. Calculate the mass of 5.0 moles of N2 gas.